Okay, enough with the snow already! We're ready for the spring. Anyone else have spring fever? We are dreaming of blue skies and spring engagement stories! There are few better things than Michigan in the springtime, am I right?
For many couples, Spring means blossoming love and beautiful engagement stories.
We're already getting so many guys in the store, plotting their perfect spring proposal. And let us tell you, some of their ideas are pretty impressive.
In honor of Spring, we want to share our favorite places for spring proposals in West Michigan. If you know a guy trying to plan the perfect proposal, make sure to pass this list along. We're confident that these unique locations would make a fabulous engagement story.
Best Places for a Spring Proposal in West Michigan
Aquinas Campus , Grand Rapids, Michigan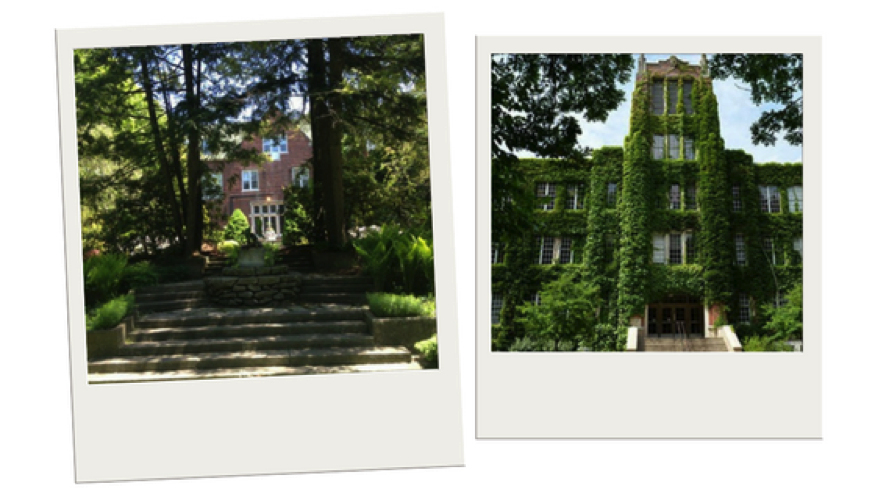 Here's an original location that you probably haven't seen on any list before. Aquinas College is a hidden romantic gem in Grand Rapids. The Aquinas Campus is a colorful, yet quiet location. It makes the perfect backdrop for an intimate proposal. Take your time walking through Aquinas' beautiful manicured gardens. Admire their historic architecture. And snap a quick photo beneath their blooming trees before surprising her.
The Blue Bridge, Grand Rapids, Michigan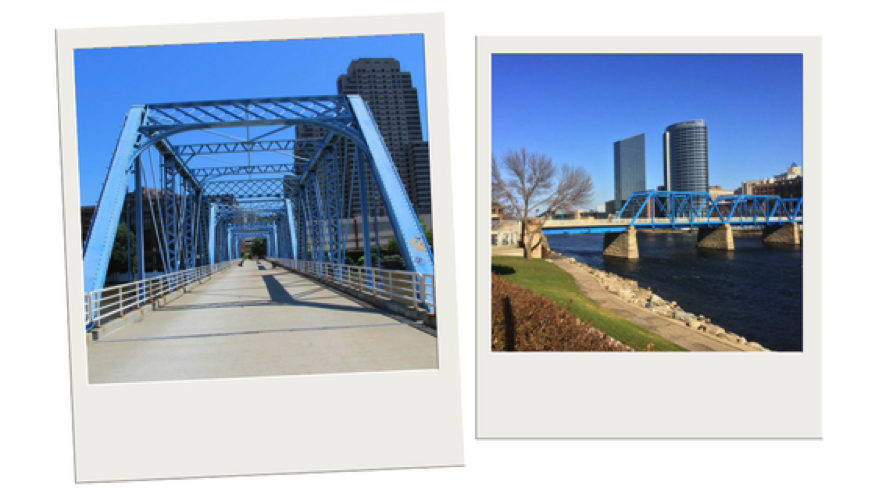 This iconic location exudes romance. Whether you're walking in the afternoon sunlight or taking an evening stroll, this bridge is the perfect spot for a classic Grand Rapids engagement story. Earlier this year, we shared a beautiful winter proposal story on the Blue Bridge. You can read the details of their proposal story here.
If you propose here this spring, make sure you send us your picture and story. We love seeing how proposal locations can change with turning seasons. And we love seeing how proposal stories can change from couple to couple.
Rockford Dam, Rockford, Michigan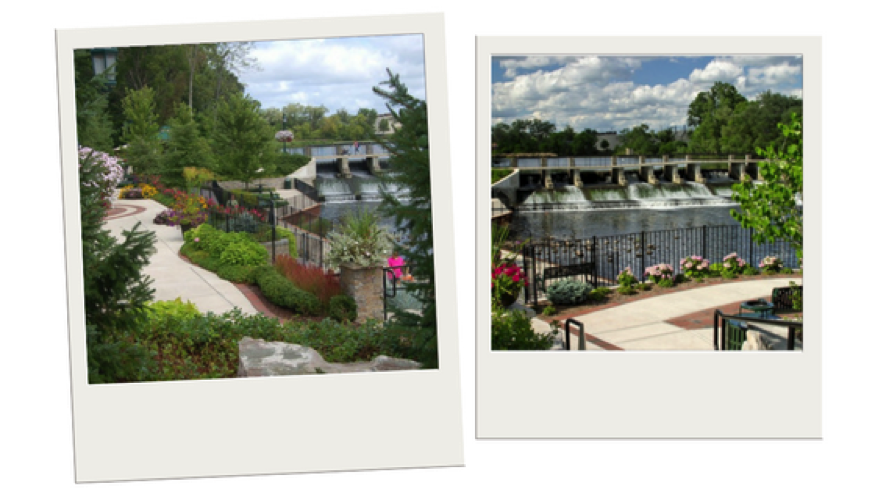 Plan a surprise day trip to the Rockford Dam. There are lots of proposal-worthy sites near the dam. You can also wander along the romantic river, browse through the local farmers market or hike nearby trails. In this cozy cove of downtown Rockford, you're sure to create a picturesque proposal your girlfriend has been dreaming about.
We hope that this list helps you plan your perfect proposal! If you have any questions about purchasing the perfect, be sure to stop into Jensen Jewelers.
"Extremely helpful and patient. This might have been one of the best purchasing experiences I have had. The ring is beautiful and she couldn't be happier."
-Jason J.
Feel free to walk in or schedule an appointment ahead of time.
Good luck popping the BIG question! And once she says yes, send us your proposal story to become a Jensen featured couple.