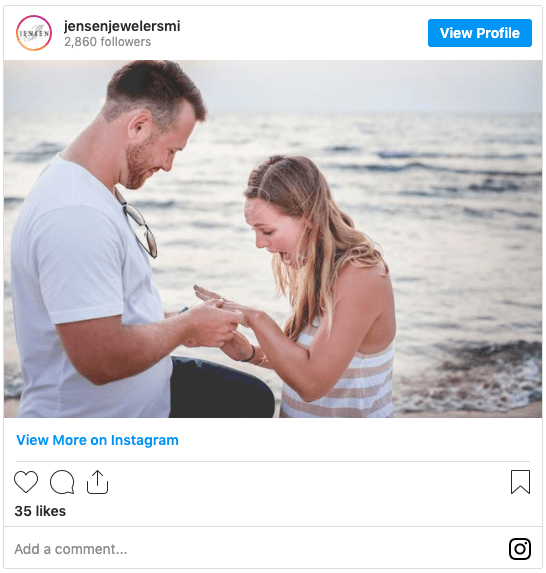 Kelsey Prosch-Jensen
02/12/2021
My fiancé proposed with a family diamond with the intention of us putting it into a new setting together. After looking into a couple places to help, we are so glad we went to Jensen's. They listened to our needs, likes and dislikes and helped us pick out a modern setting while still drawing attention to the special family diamond.
Read more
I can't recommend Jensen Jewelers enough! I take my ring there for absolutely everything! Amazing customer service, phenomenal staff, even better jewelry quality and super fast turn around times! Highly highly recommend them!
Read more
I had a custom ring made, providing my own stones. Grace was absolutely perfect and patient to work with. My ring came out gorgeous, even better than I expected. I will certainly recommend them and return for future purchases. Best jewelery store ever!!
Read more
Brought in my ring to get resized. They quoted me it would take a week and it was done in less, and with a holiday! So appreciate of Jensen's and the wonderful service they provide.
Read more
Michelle Walters
01/12/2021
A diamond fell out of my ring and they repaired it with no cost. They also cleaned it to make it look brand new! Great service!
Read more
Christina Anderson
27/11/2021
hii, came in here after stopping in the Estate location to sell some coins I've collected.. and, I just have to say that the service I received was phenomenal! I wasn't aware they were having a sale (missed the Turkey prize by a day!! hope they do it again next year!?) and ended up leaving with a pair of bezel set earrings, still left with some cash in my pocket to from my coin sales. thank you so much for the great value and I'll be making sure to send more people your way!!
Read more
They were incredible to work with to resize my ring that I didn't even purchase from them! They were reasonably priced compared to everywhere else I checked, and had it done in a week, even over a holiday! 10/10 will be returning for any jewelry needs I have in the future!
Read more
"Every time someone asks me where I found my wife's ring I am sure to tell them how great of an experience I had working with Jensen Jewelers. All of the people are very friendly and willing to help in any way they can. I have nothing but the best things to say about Jensen Jewelers."
– Jeremy Bosman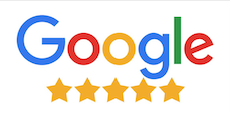 "My experience at Jensen was nothing short of exceptional. I was so thrilled that Jensen had something to reflect my personal style. I have recommended Jensen to a ton of friends since our experience there."

Melissa Welsh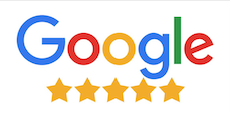 "This might have been one of the best purchasing experiences I have had. The ring is beautiful and she couldn't be happier. Fits her style perfectly. I'll be recommending Jensen Jewelers to anyone looking!"

Jason Jamieson
---
Let Us Help You Find the Perfect Engagement Ring
Let's Talk
---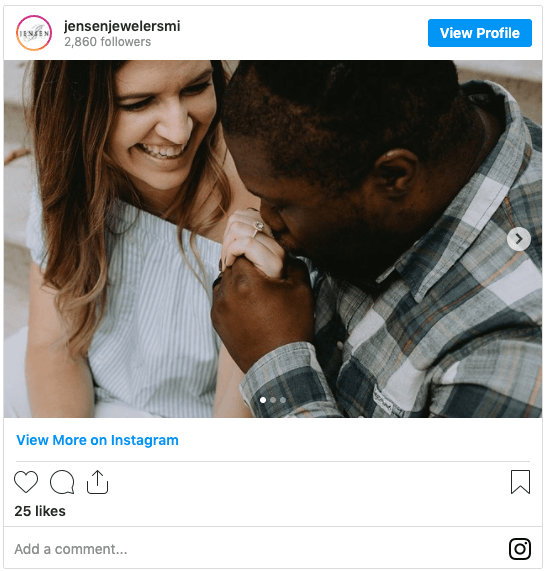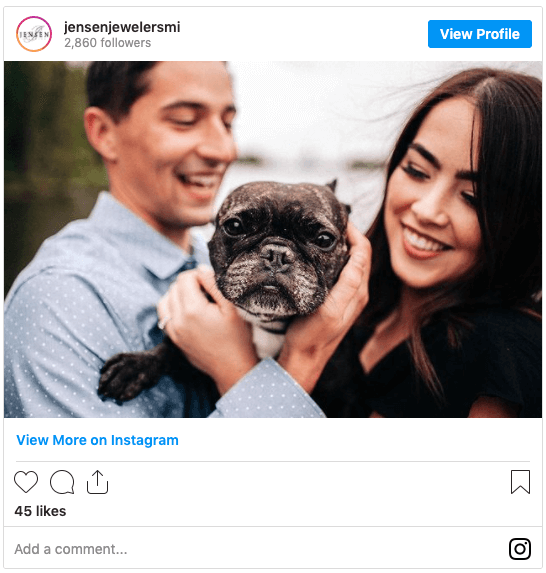 What People Are Saying About Jensen Jewelers
"He went to a lot of stores before hearing about Jensen's. He raved about how good of a deal he got on the ring, how unique their selection was, how helpful all of the staff were, and how easy it was to shop there."

Amanda Reichard ★★★★★ on Google
"Jensen is helpful and not pushy in the way they conduct business. They guide you through the buying process rather than entice you to buy something far out of your price range. If you're heading to the mall to buy jewelry, turn your car around and go to Jensen."

Connor Huizenga ★★★★★ on Google
---
Talk with One of Our Engagement Ring Specialists
Let's Talk
---