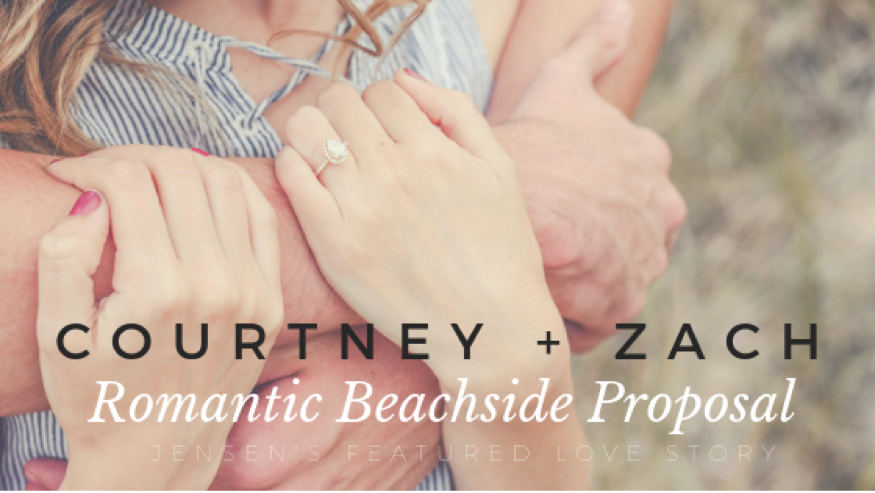 This September, we are so excited to feature one of our favorite Jensen Couples: Zach and Courtney. We absolutely love this story romantic beachside proposal and we hope that you will, too.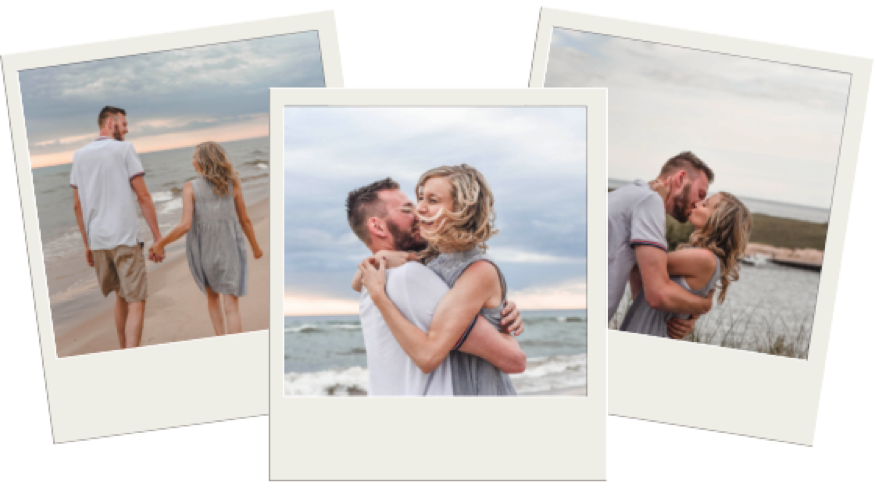 Zach and Courtney met in college on their very first day on campus. During their first semester, they shared a course together. Then, halfway through their freshman year, they began dating. They have been together ever since! After four years together, they were ready to take the next step!
In July, Courtney's parents' rented a cottage on Lake Michigan. The cottage had a beautiful lookout over the beach that Zach knew would make for the perfect proposal stop. One morning, while staying there, Zach took Courtney out for a coffee. Little did she know that when she came back, her life would be forever changed.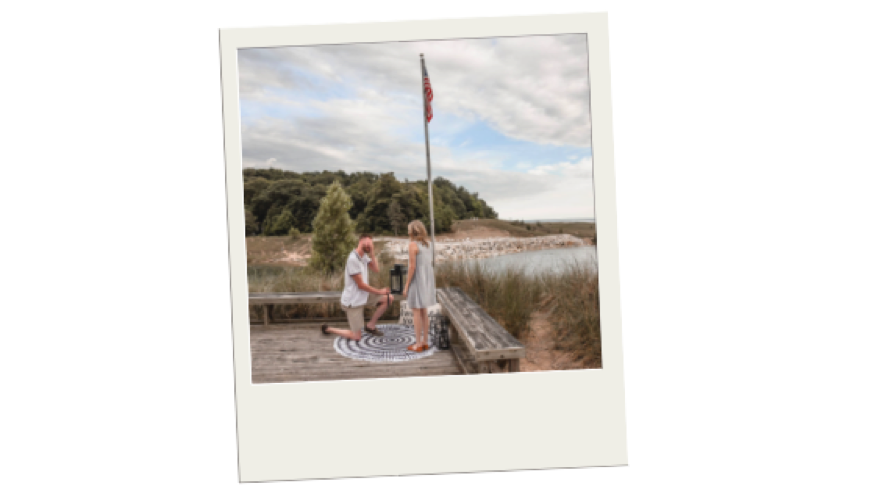 Upon their return, Zach took Courtney onto the deck, where her mother had carefully set the proposal scene. After a tearful proposal, Zach got down on one knee to ask for Courtney's hand in marriage. She happily, said yes!
Zach and Courtney purchased their ring together at Jensen's. We are so grateful to have been a part of their story and loved what they had to say about our excellent staff:
Our best experience at Jensen was the service by Taralynn and the whole Jensen staff. She was incredibly helpful and had our best interest in mind above all else. The second thing we liked about our experience at Jensen was the price. We could not find a ring as beautiful as the one we bought anywhere close to the price that Jensen offered us. The zero interest financing was a big advantage as well.
Congratulations Courtney and Zach. We wish you all the best!
To hear more about Courtney and Zach's proposal, make sure you follow along on social media this month!