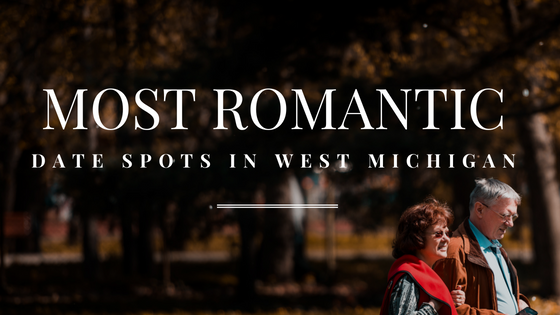 Whether you're recently engaged or have been married for twenty years, it's important to go out on a date every now and then with your partner. But sometimes, it's hard to know where you can go and what you should do. And if we're being totally honest, sometimes, it gets a little boring going to the same places again and again. That's why today we want to share with you some of our favorite date spots in West Michigan. Consider it a bucket list of sorts for the summer.
---


Head over to the East Hill district in Grand Rapids for a romantic night out. We love this spot for sushi and intimate conversation. Get dressed up and catch up with your spouse.
If you're looking for something other than sharing a meal, head out to Pickerel Lake for a beautiful hike. This easy trail loops around an incredible lake, giving you plenty of time for conversation and hand holding.


Get up early for a romantic (and tasty date). The Fulton Street Farmers Market adds a playful spin to romance. Wander the market, finding ingredients for a romantic meal you can make at home later.
Get dressed up and head into the city for a romantic night at the theater.
Downtown Holland


Break your normal routine and play tourist for a day in Downtown Holland. Wander the shops with your spouse, sharing coffee and weaving in and out of stores. Grab lunch at one of the many restaurants on the strip or catch a movie before heading home. This date is an easy way to forget about your normal life and focus on your partner.
Spend the evening outside, listening to the Grand Rapids Symphony perform some of their most unique arrangements. Just pack your picnic and enjoy a romantic summer evening outdoors.


Have you seen the list of events at the Downtown Market? From cooking classes to free sampling, it seems like there is always something to try. Figure out your version of romance by signing up for an event today.
---
What are some of your favorite romantic places to visit in West Michigan? We would love to know. Just comment below in our comments section.
At Jensen Jewelers, we want to help you plan the perfect engagement. From the ring to the location, we're here to offer you ideas and support. Stop in today and we'll help you start planning!
---
Talk With An Engagement Ring Specialist
---