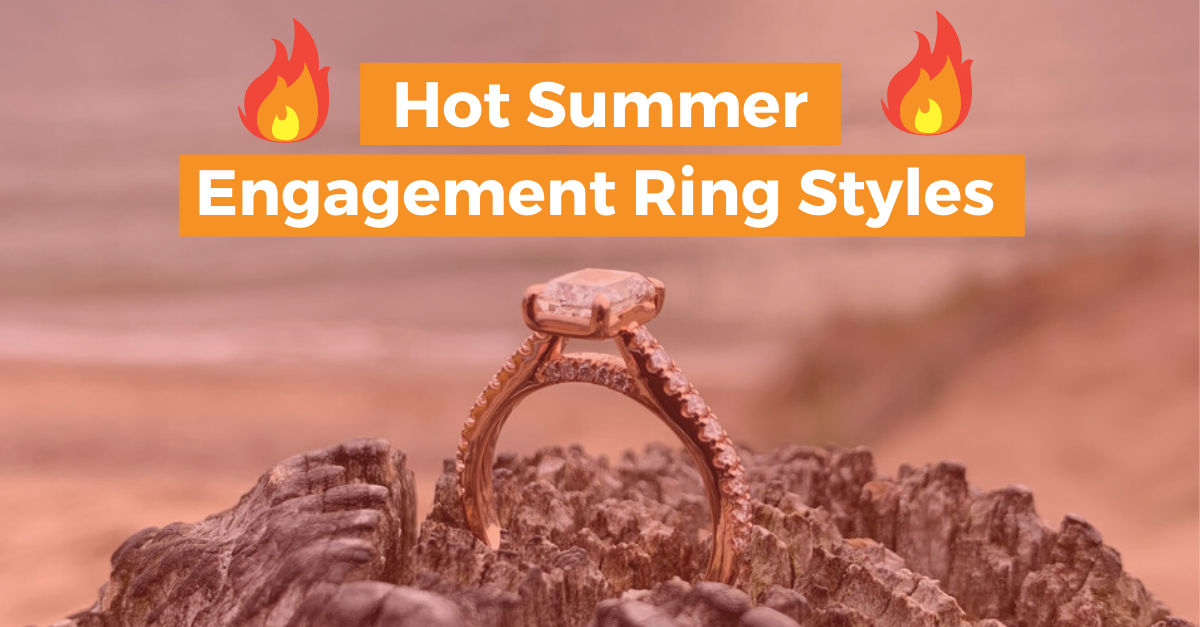 The summer is just beginning but it's coming in hot. Every season we round up some of our favorite styles and let you know about the newest trends in engagement rings.
Here are 5 engagement rings we are crushing on this summer season.
1. Contemporary Twist Engagement Ring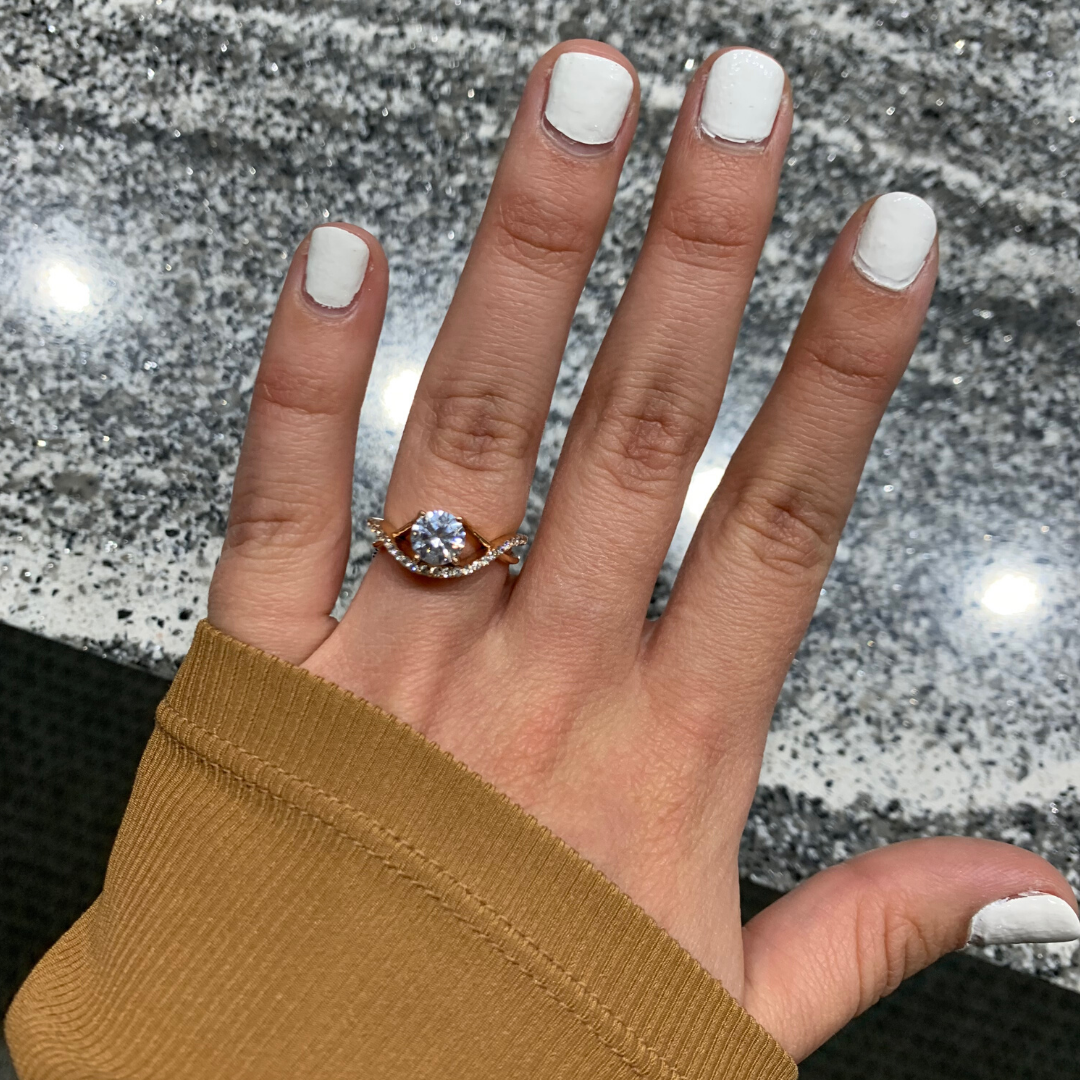 Looking for something as unique? This ring is so unique everyone at the store had a different name for it: contemporary, designer, semi mount, twist..
Whatever you want to call it, we LOVE it and you should probably come to try it on for yourself.
2. Antique Style Engagement Ring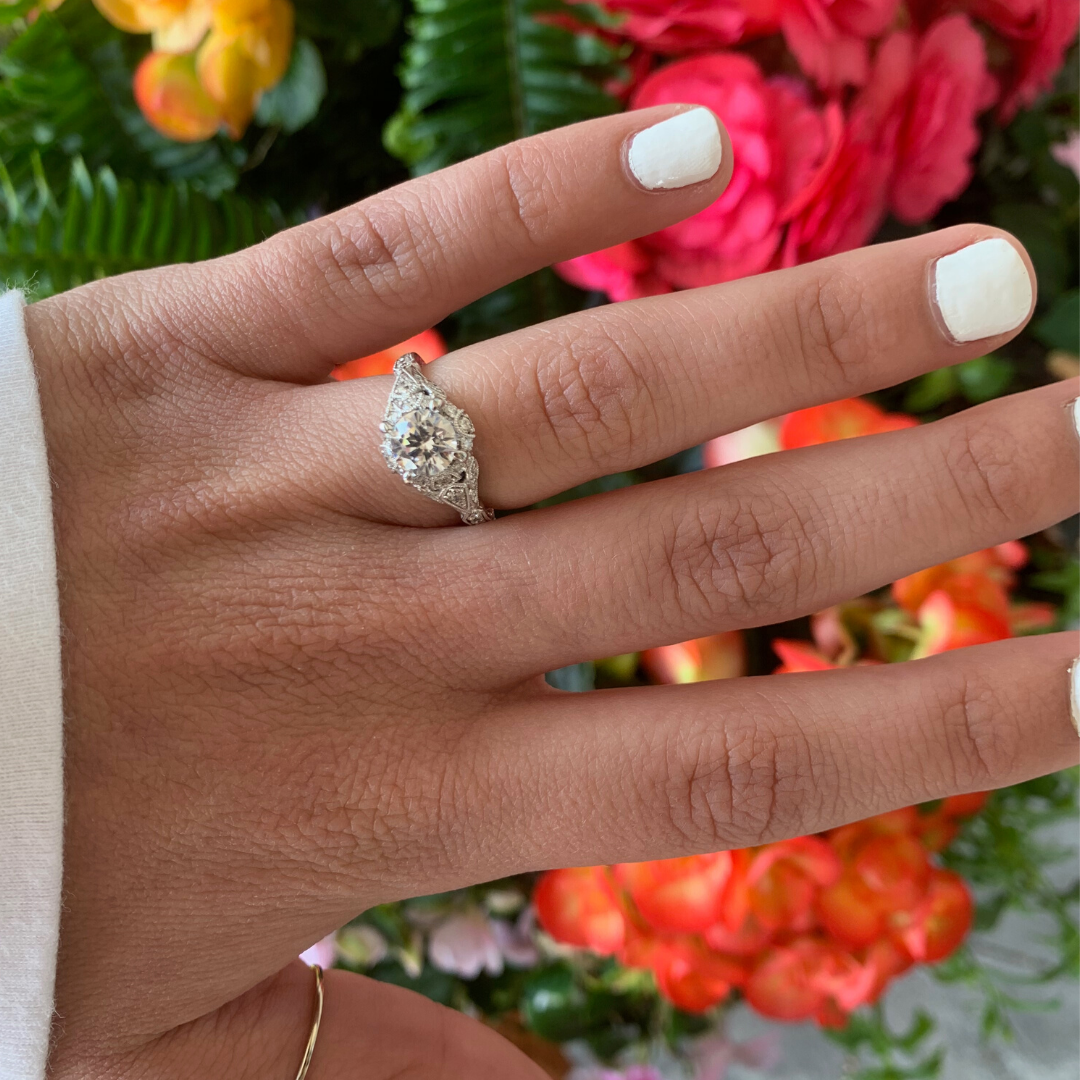 Something old, something new, something lovely just for you… or something like that. We've all heard history repeats itself and we know that fashion goes in cycles. This ring is a new take on a beautiful style of yesteryear. The level of detail on this ring is unbelievable.
It's absolutely a ring you need to see with your own eyes and in-person. Are you spotting the trend yet? You should come in and look at some rings.
3. Modern Oval Engagement Ring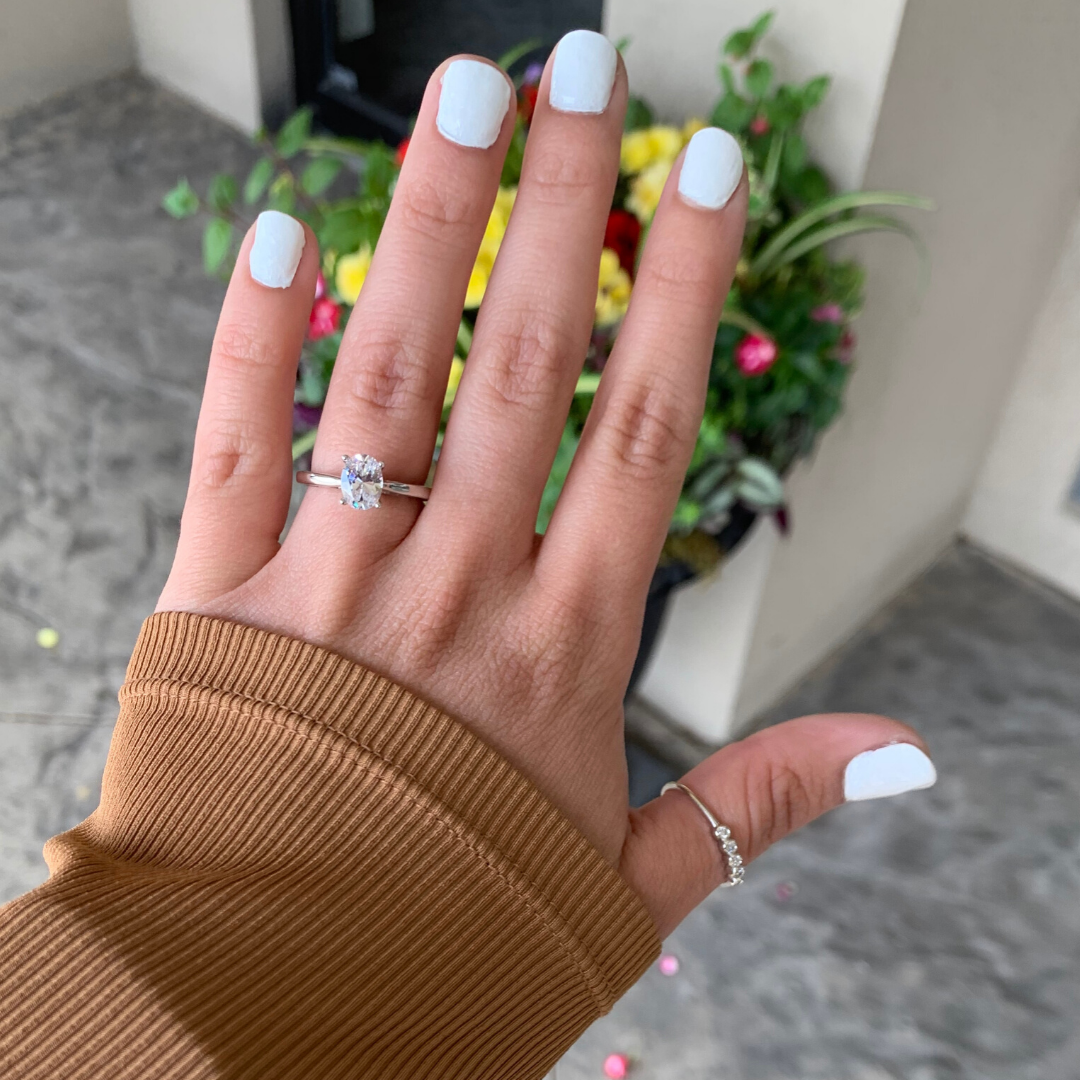 We LOVE oval engagement rings and we're not alone. Oval engagement rings have been a huge trend in the last several years. They have even caught on with celebrities like Hailey Bieber, Katherine Schwarzenegger, and Blake Lively. One of the reasons people love oval diamonds so much is because they have a larger surface area than round diamonds so they can appear larger.
Oval diamonds look even larger when you see them close up, in-person at our store. Okay, by now you get it and know you should come and just look at some rings.
4. Split Shank Halo Engagement Ring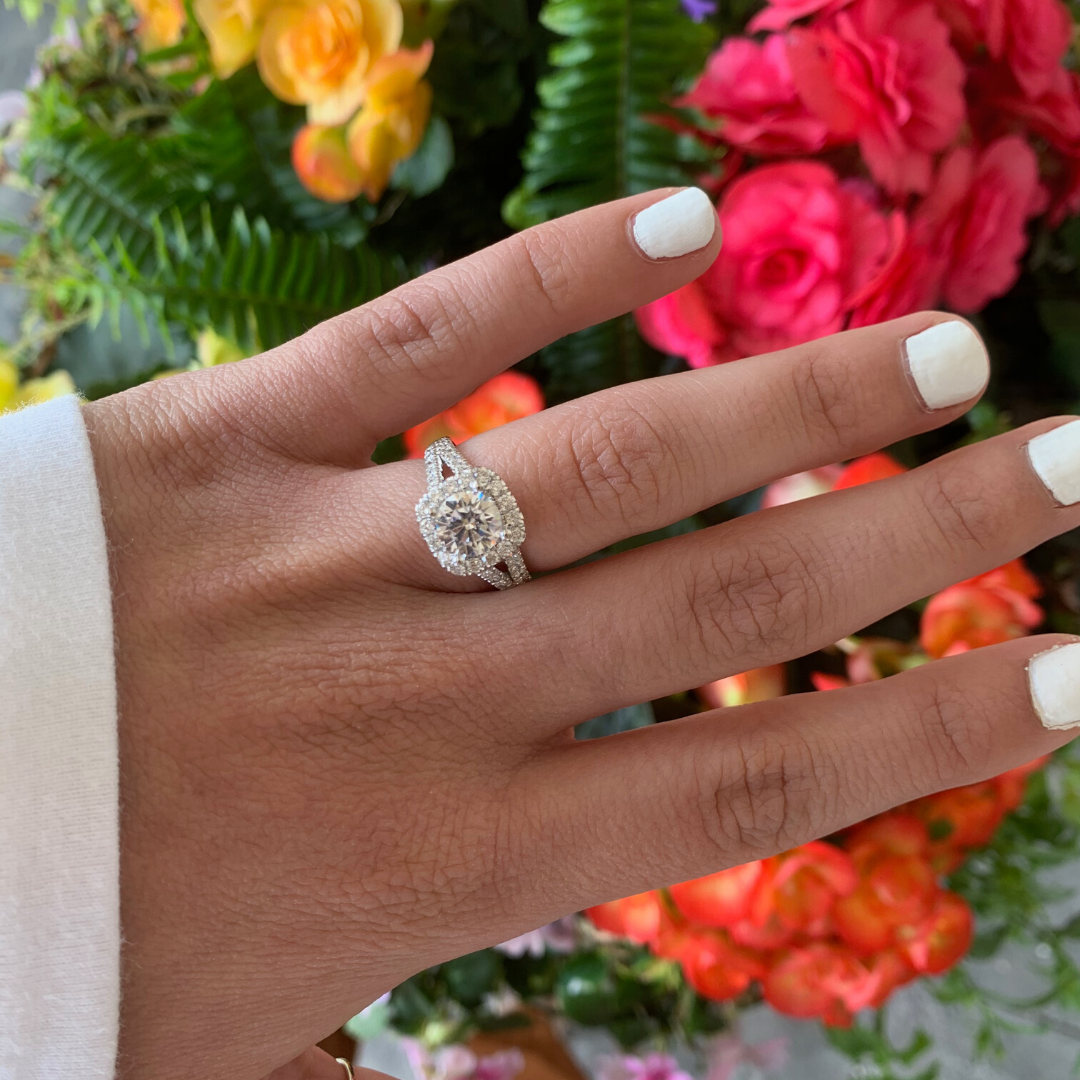 Halo Engagement Rings at this point are a modern classic and have been wildly popular the last 5-years or so. Halo Engagement Rings have a ton of sparkle to them and the halo of diamonds helps the center stone to appear larger. We have a large selection of halo engagement rings in a variety of different styles.
I'm not even going to mention coming into our store to look at all the different halo engagement rings we have in stock. See what I did there. ?
5. Brilliant Round Cut Pave Engagement Ring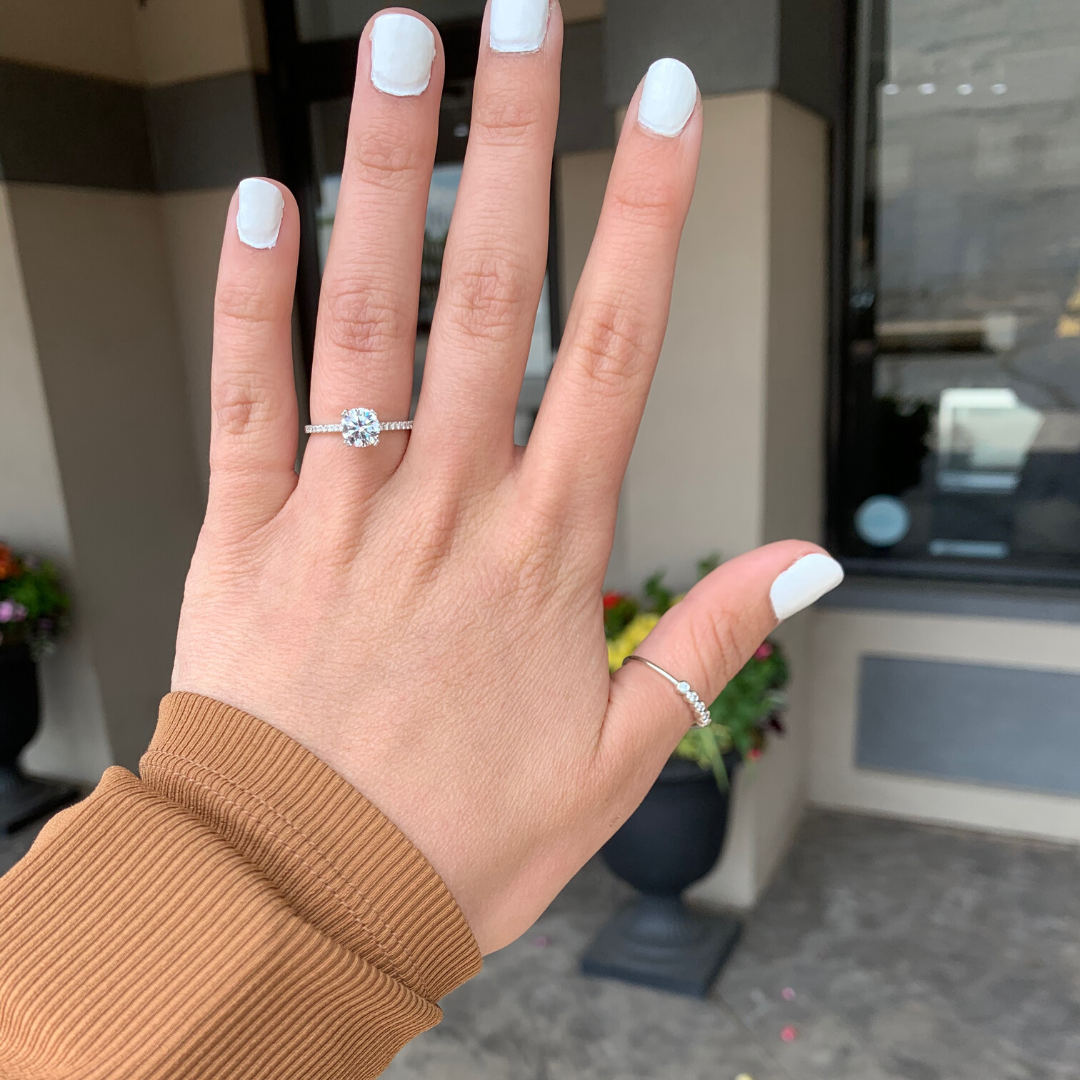 Pave Engagement Rings are a great way to add some extra sparkle to your ring. The pave setting is an all-time favorite. Pave engagement rings feature diamonds around the band making the whole surface of the ring shine like a diamond…because they are diamonds. We love this Pave Engagement Rings. They are unmistakable and sophisticated AND we love them.
---
Find the Perfect Engagement Ring at a Better Price
Contact Us
---