Every day, couples come into my store with beautiful engagement stories. If I'm being honest, it's one of my favorite parts of what we do. So often people ask me, "what's the best engagement you've heard lately?" I always have so many incredible stories to share that it can be hard to choose.
---
Talk With An Engagement Ring Specialist
---
When Travis came into the store and started sharing his engagement plan with the Jensen Jeweler's ladies, the store absolutely lit up! From the beginning, we were all gushing about his big plan.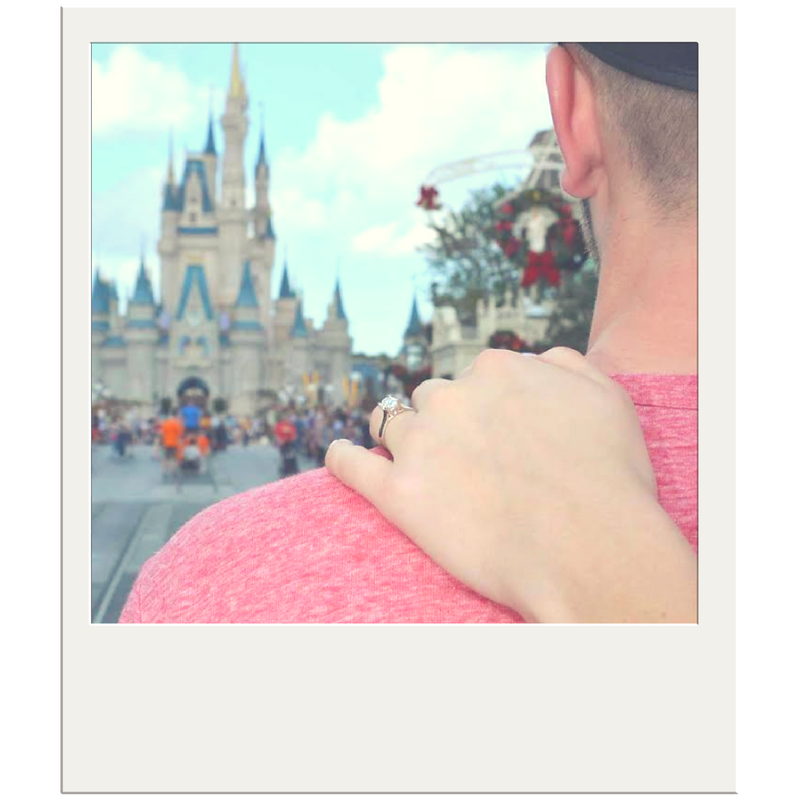 It was so obvious to all of us that Travis was truly a man led by love, wanting to create a magical moment for his girlfriend, Tiffany.
Today, I'm so excited to share Travis and Tiffany's fairytale proposal with all of you here as part of our new Featured Couples Series. Please read along and feel free to gush!
How He Popped the Big Question
Travis began planning their proposal prior to their upcoming family Christmas vacation to Disney World. He began by reaching out to a caricature artist who worked at the Magic Kingdom. He asked the artist if, rather than a typical caricature, they could draw a picture of him proposing to Tiffany. The artist agreed and Travis continued with his great plan by stopping into Jensen and picking out the perfect ring.
---
I have nothing but the best to say about Jensen Jewelers."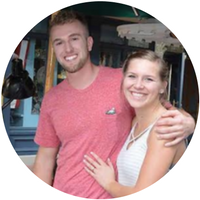 Travis Schuitema
---
Travis had also contacted photographers from the Kingdom to be there so that their moment was caught on film. There wasn't a single detail he hadn't considered!
Once they were on their family vacation, Travis snuck away from the group at the Magic Kingdom and met with the caricature artist. Everything was set and ready to go for the big moment!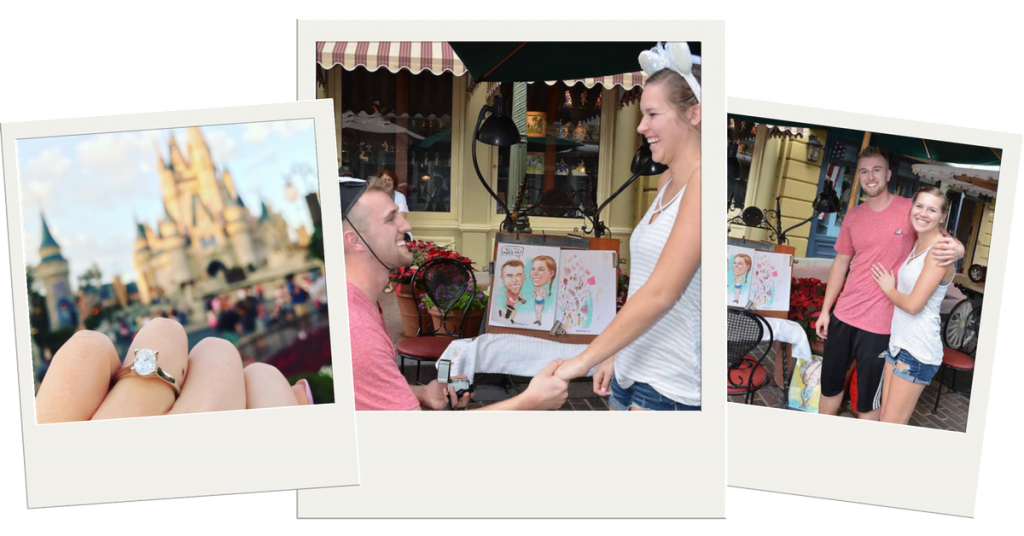 Later in the day, as they were passing by the artist, Travis suggested that he and Tiffany get their picture drawn. She agreed (phew!) and they sat down together.
When the artist said he had completed the photo, Tiffany rose to look at it and Travis dropped down to one knee. She of course, said yes. And the rest, as they say, is history.
As you can see, Travis and Tiffany truly had a magical, fairytale engagement. All of the effort he put in, is a beautiful testament to his love for Tiffany. We are so blessed to be a part of their love story and we wish them nothing but the best.
---
Talk With An Engagement Ring Specialist
---