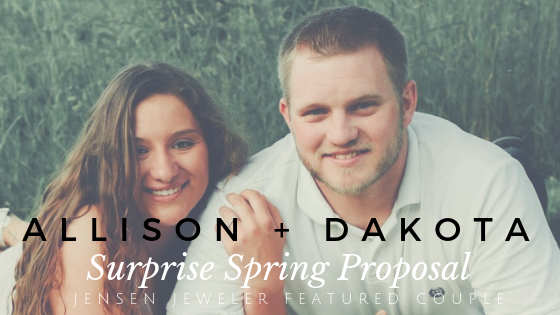 This month's proposal stories is one of our absolute favorite springtime proposals! We can't wait to introduce you to Dakota and Allison, April's Featured Couple of the Month. We have a strong feeling you're going to love their surprise engagement as much as we did!
Congratulations, Allison and Dakota!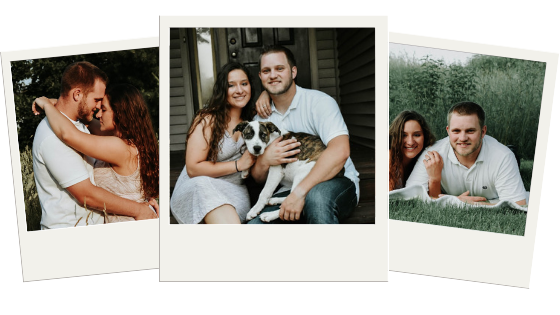 Their Proposal Story
Each year, Allison's family has a large outdoor Easter egg hunt in their yard. After the end of the hunt, Allison's entire family was sitting around, enjoying their finds and opening their eggs to discover the surprises inside. As Allison neared the bottom of her basket, Dakota asked if she had any eggs still remaining. His question made her immediately suspicious. She told us, "I knew something was up."
Reaching towards her, Dakota handed her another egg. She opened it up and a beautiful engagement ring fell out. As she clasped the ring, Dakota asked if she would marry him. In front of her entire family, Allison said, "yes."
"I loved it because only a couple people in my family knew and they all went crazy. I was shocked."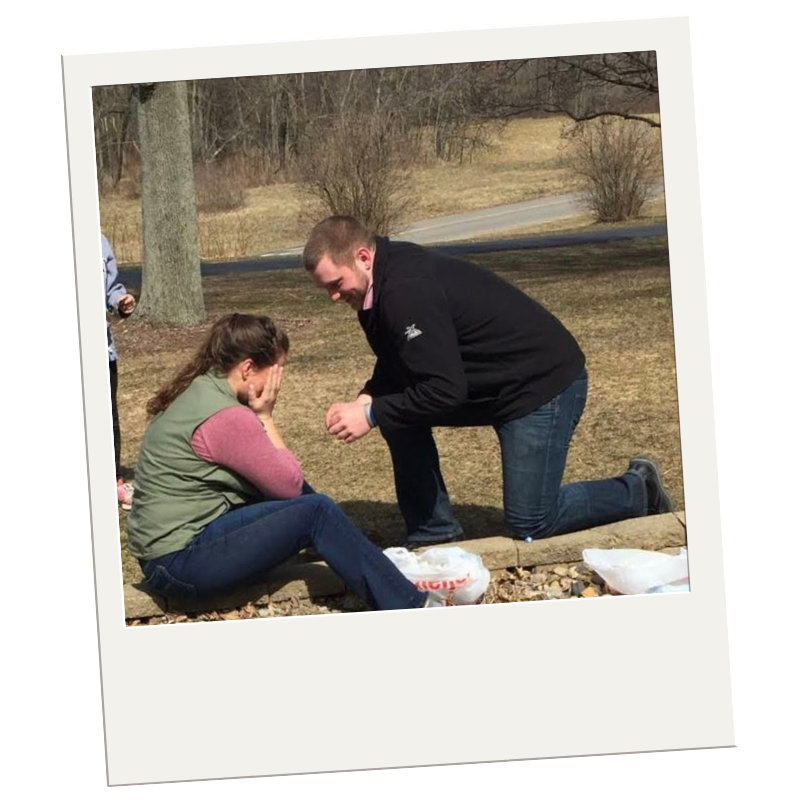 Dakota wanted to keep their proposal an absolute surprise for Allison, which meant he came to pick out her engagement ring solo. We absolutely loved working with him throughout this process as he put together his big surprise proposal.
Allison told us,
"I had no idea he had a ring… He knew my 'taste' but that's it. He wanted it to be a gift from him. It was completely a secret, and boy was that an awesome surprise."
When Allison came in for her ring fitting, we were so excited to hear her side of the story. Later, when we asked Allison about her experience with Jensen Jewelers, this is what she had to say,
"The best experience at Jensen's for myself was afterward when I needed it sized (because the man wanted to keep a secret, he didn't even ask the size of my finger). You were all very knowledgeable and professional. The process was seamless and quick."
We are so glad that Allison and Dakota had such a positive experience with Jensen and an epic surprise engagement! Congratulations, Dakota and Allison! We are absolutely thrilled for you both!