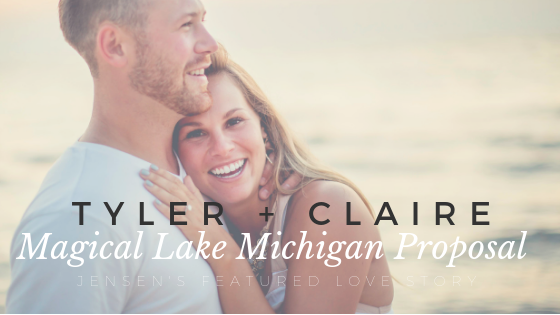 We are beyond thrilled to announce November's Couple of the Month, Tyler and Claire. Working with Tyler was such a pleasure! We're so excited to watch their love grow over the years. Congratulations, Tyler and Claire!
We first met Tyler on a Monday morning when he came into Jensen Jeweler's Shop. As he tells it,
"When I finally decided on the weekend I planned to propose to Claire, I did not leave myself a ton of time to choose and purchase a ring. I had done a lot of research online, and understood the characteristics of a diamond, but didn't do any shopping. With two weeks until the proposal, I had looked on all the website databases, and chosen my ring assuming my price was unbeatable in a local shop. But, before I placed my order, I decided to try shopping locally. I had a good friend tell me of his great experience at Jensen Jewelers."
And so, not sure exactly what he would find, Tyler walked into Jensen Jewelers that Monday morning.
Even though Tyler was working with a limited time frame, we wanted to help make his proposal perfect!
During this first visit, TaraLynn and Tyler planned the ring he had been imaging for Claire. On Thursday, Tyler received the call that the stones he could choose from had arrived. Again, he met with TaraLynn to choose the exact stone. Tyler said, "we reviewed five stones, and she gave great advice on what to look for in my choice. I selected my stone and engagement band that afternoon." Our in-house-jeweler then set to work making Claire's dream engagement ring!
By Friday afternoon, Tyler received the call that his ring was completed!
"Within five days of walking into the store, I had picked up my ring, and my total price was LOWER than the exact same ring online. I couldn't be happier. I will forever be grateful of my decision to choose Jensen Jewelers."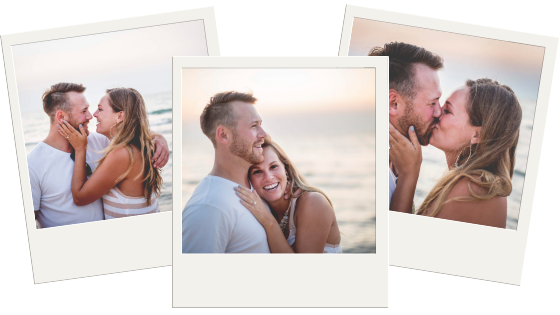 The following Saturday, on a beach in Onekama, Tyler proposed and Claire. The two had decided to share a family cabin with their good friends for the weekend. After a quaint dinner, the foursome headed to Lake Michigan to watch the sunset.
As the sun sank beneath the lake, the couple's friend (who also happens to be a photographer) began taking photos of Claire and Tyler. As Claire describes it,
"The rest was a bit of a blur, but he had gone down on one knee and asked me to marry him. I wasn't even sure if I said yes because I was so distracted by the GORGEOUS rock on my hand!"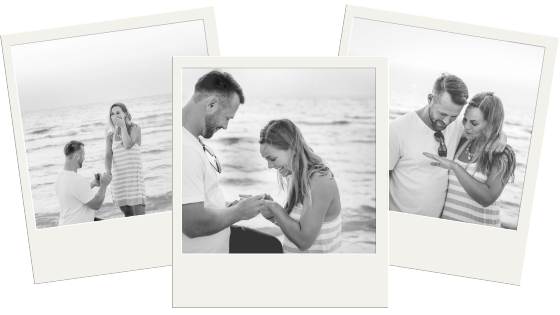 We love what Claire had to say about her Jensen ring:
"After sending Tyler many pictures of the "perfect" ring, he definitely got it right. On our way home from up north, Tyler shared how easy and fun it was working with the Jensen family. The ring is gorgeous and I still catch myself staring at it. You guys were amazing and had it resized for me in just a few hours. Thank you for helping Tyler pick out my dream ring, I couldn't imagine anything else on my finger than the one I have now."
Congratulations Claire and Tyler! We couldn't be happier for you both!
---
To see more of Tyler and Claire's engagement, be sure to follow us on Instagram and Facebook.