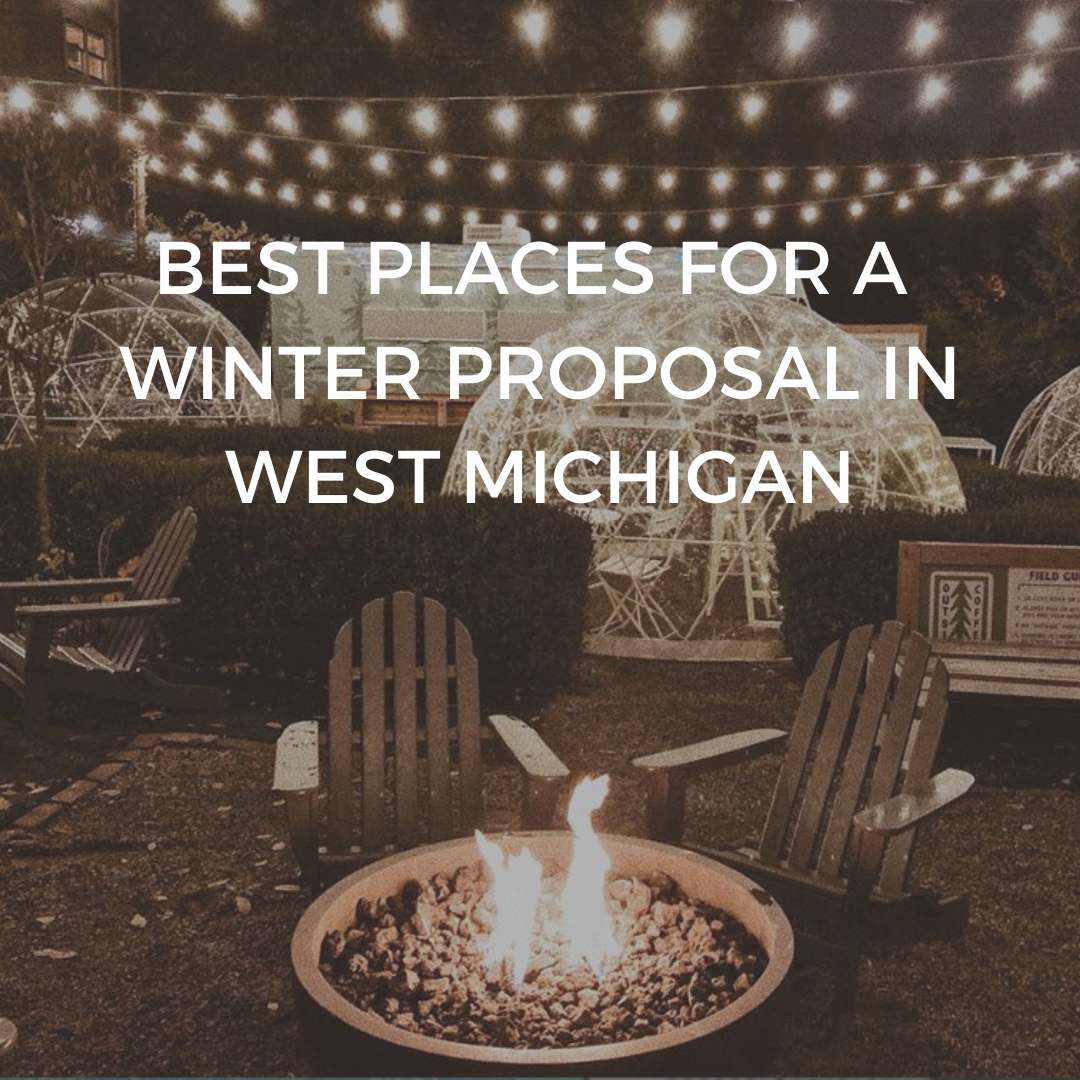 Winter is a romantic time of year. The falling snow, a warm fireplace, cozy sweaters… it all makes for amazing proposals and memories that will last the rest of your life
In this post, we want to share our favorite places for winter proposals in West Michigan.
If you know a guy trying to plan the perfect proposal, make sure to pass this list along. We're confident that these unique locations would make a fabulous engagement story.
Best Places for a Winter Proposal in West Michigan
Rosa Parks Circle Ice Rink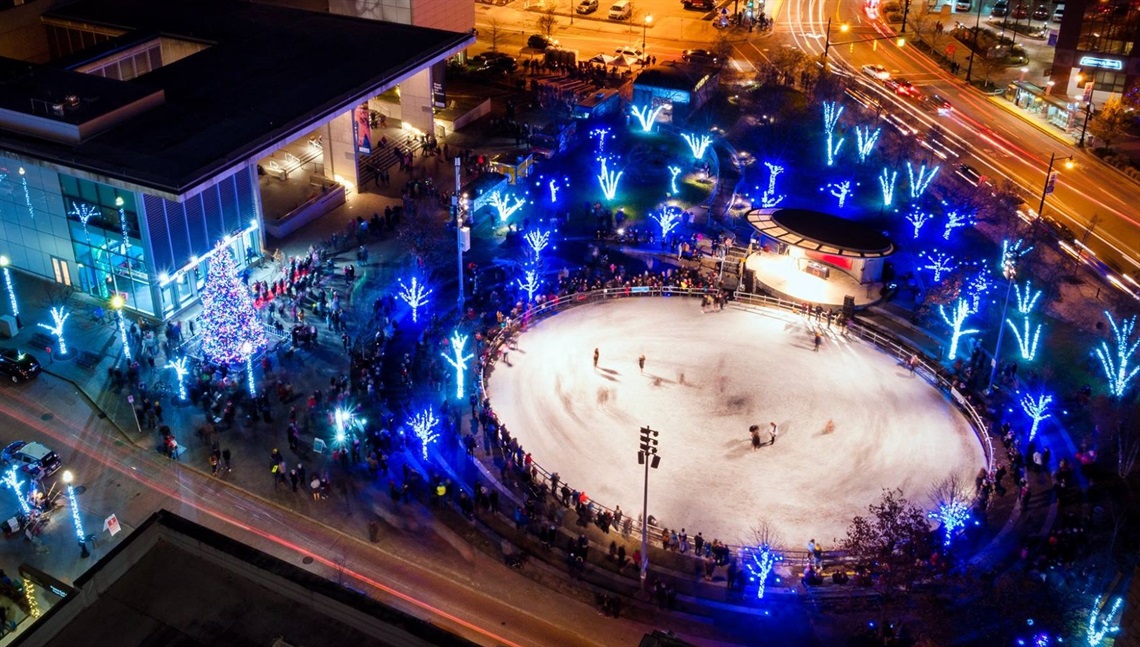 The ice skating rink at Rosa Parks Circle makes for a great date night and definitely makes my list for winter proposals destinations in West Michigan.
Even if you're not an amazing skater, the skating rink makes for a memorable experience. It might be even MORE memorable if you aren't great at skating. I know if will make for more laughter
The Blue Bridge
Next on the list is the Blue Bridge in Grand Rapids. If you're a couple that LOVES Grand Rapids, you know this bridge. Let's be honest, it's pretty iconic.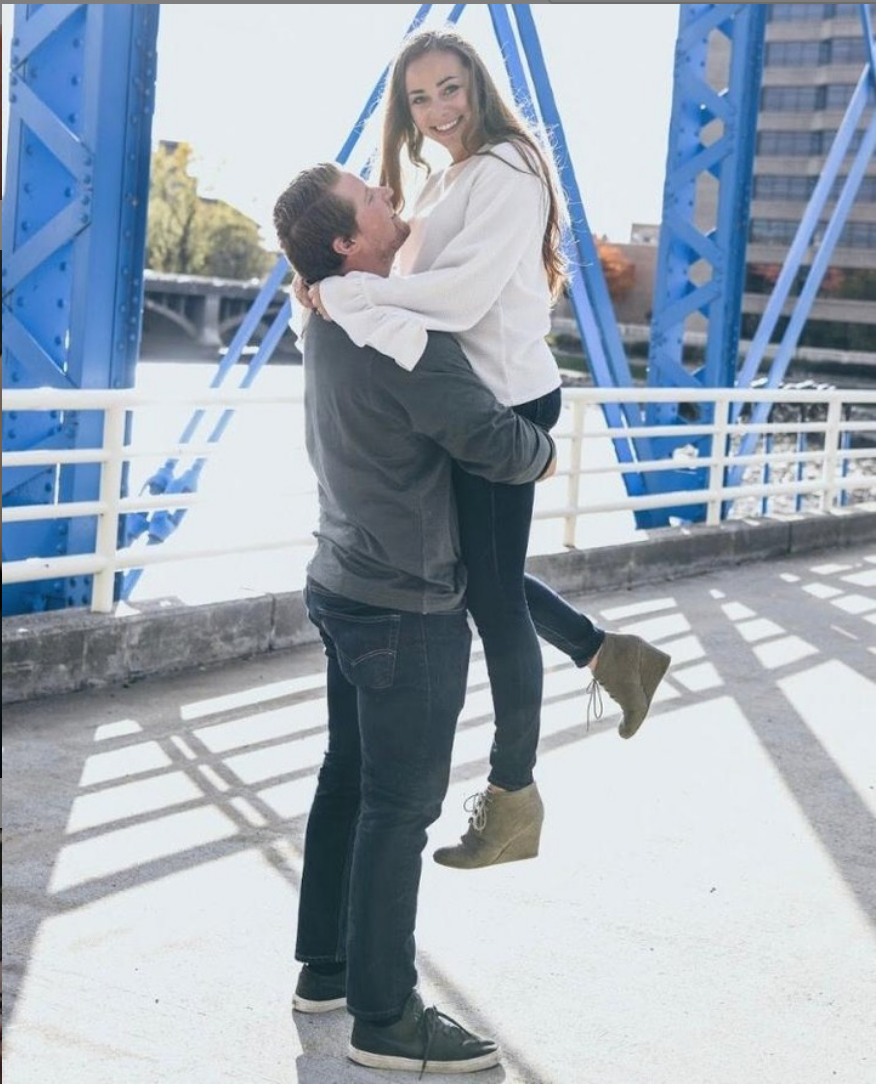 Truth be told, any time of year is a good time for a Blue Bridge proposal. This is a popular proposal place in West Michigan and has been for some years. It's a popular proposal destination because it's an amazing location and a beautiful bridge. The lights, the river, the city…what's not to love.
Winter Igloo Experience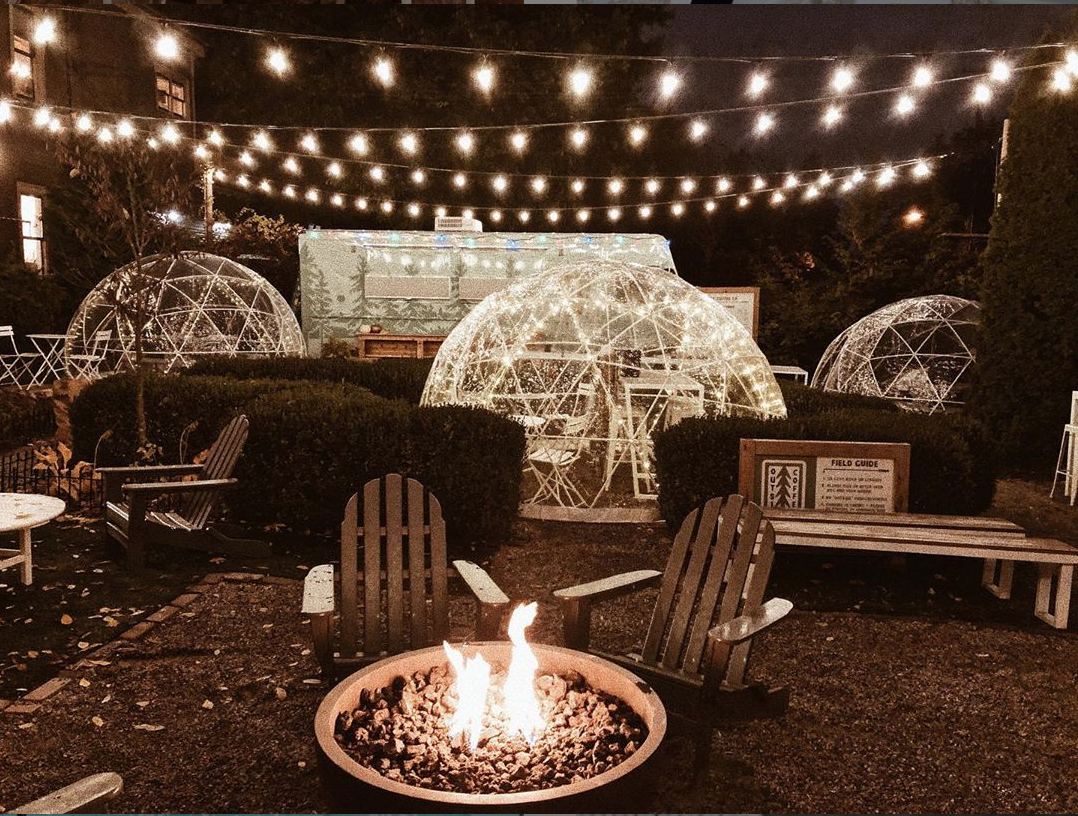 Winter igloos are huge right now and for a good reason. They're a fun, new experience that keep you toasty warm while still enjoying the outdoors.
There are several places in Grand Rapids and around West Michigan that have igloos during the winter months. I've heard New Holland Brewing – The Knickerbocker in downtown GR has igloos.
Another amazing place with igloos that is very Instagramable is Outside Coffee Co in Grand Rapids. I had a great time here with friends and highly recommend it. I don't think they take reservations, so you might want to send some friends early to grab an igloo for you.
Carriage Ride Downtown
Carriage ride in downtown Grand Rapids? Yes, please. If you're the ultimate romantic and want your girl to feel like a once upon a time/happily ever after Disney princess then this is your go-to.
A carriage ride in downtown Grand Rapids is a fun, unique and romantic way to see the city and a great lead up to getting down on one knee and asking the big question.
Lake Michigan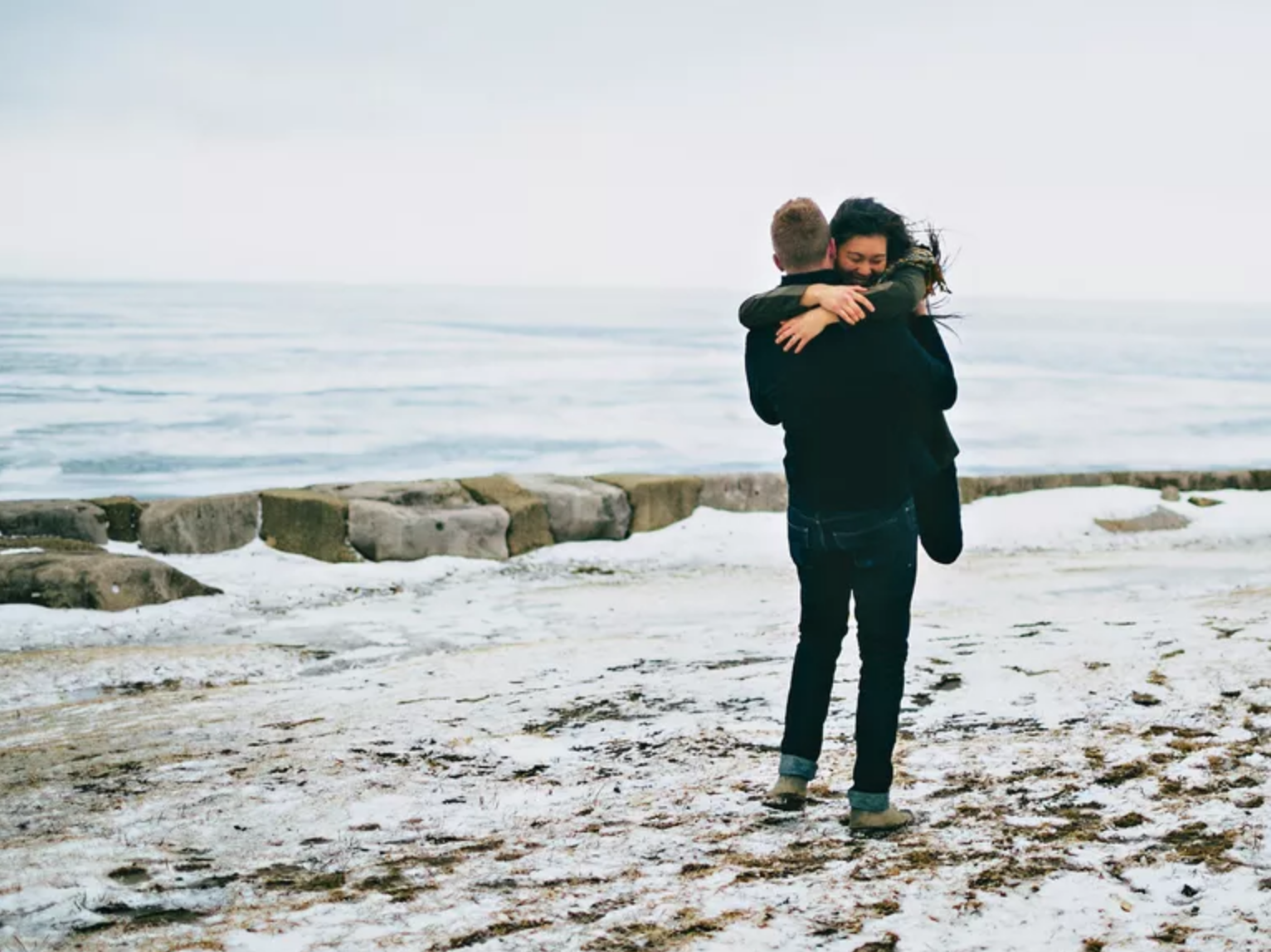 A list of West Michigan proposal destinations would not be complete without the lake that we all love.
If you're an outdoorsy couple or just love the lake there is no going wrong with a Lake Michigan proposal EVEN in the winter. Just make sure you plan ahead, dress warm, bring a blanket and coffee never hurts either.
Did we miss a winter proposal spot? Let us know