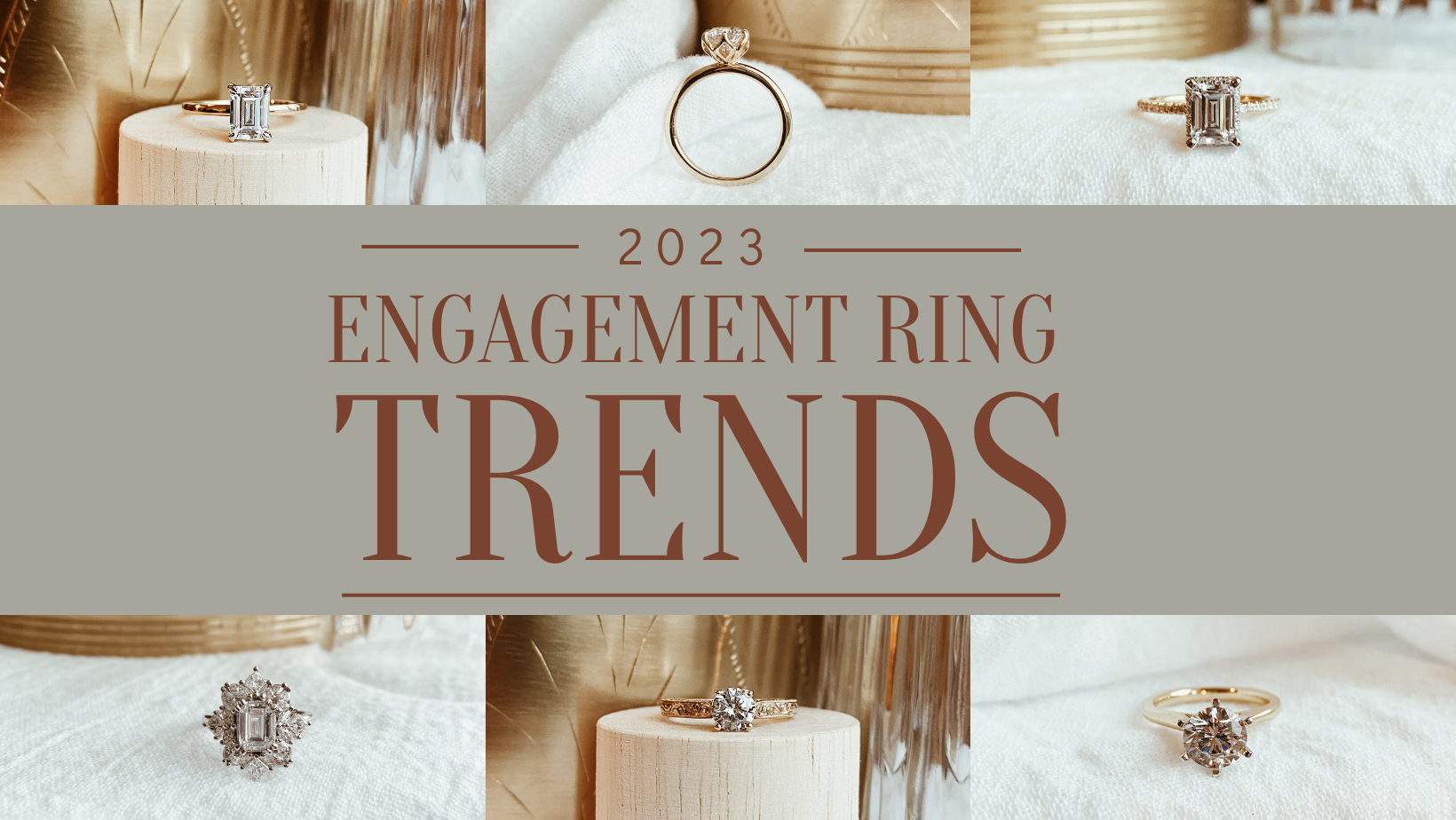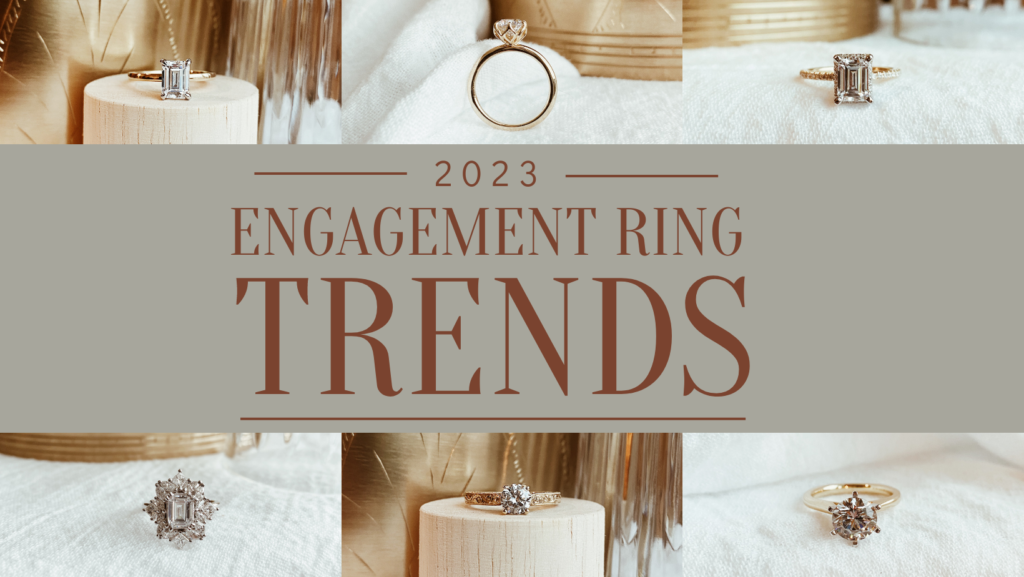 Looking for the perfect engagement ring that stands out?
If you're shopping for a ring in 2023 and looking for a totally unique engagement ring, then you'll love all the new trends this year! From dazzling diamonds to eye-catching designs, there's something for everyone.
Keep reading to find out more about this year's top trending styles!
1. STATEMENT HALO ENGAGEMENT RINGS
A stunning choice for anyone who loves bold & architectural style, statement halo engagement rings are for individuals who love sophisticated designs. Statement halos eye-catching designs are the perfect choice for the contemporary bride. They feature tapered baguette diamonds and other unique shapes.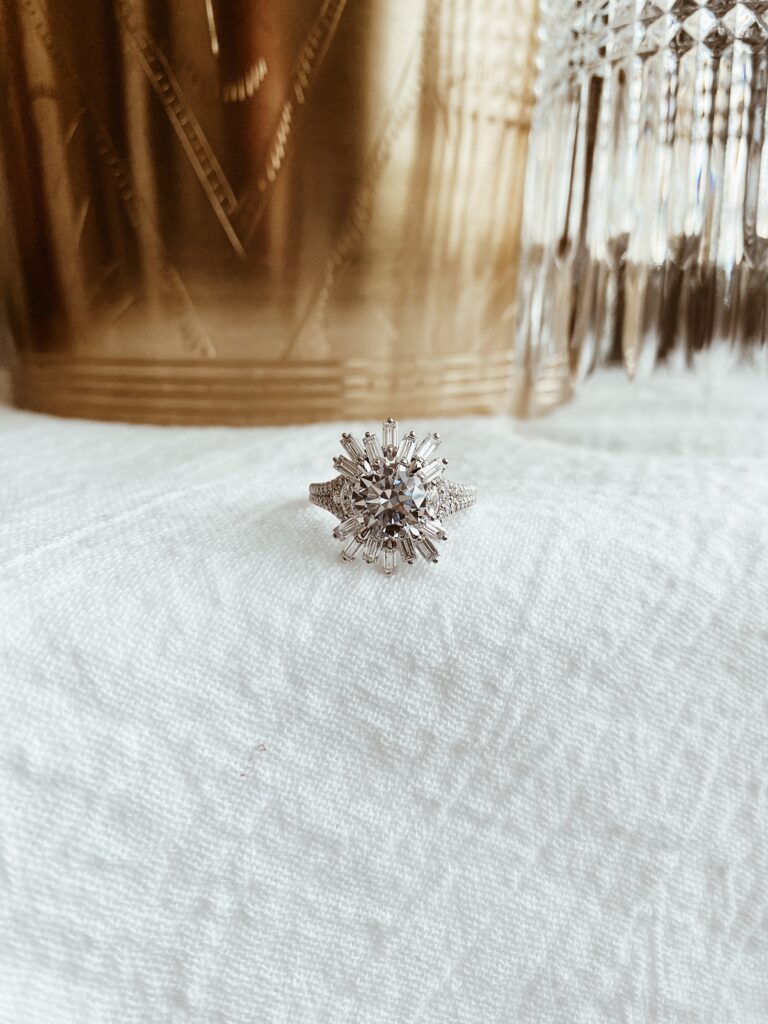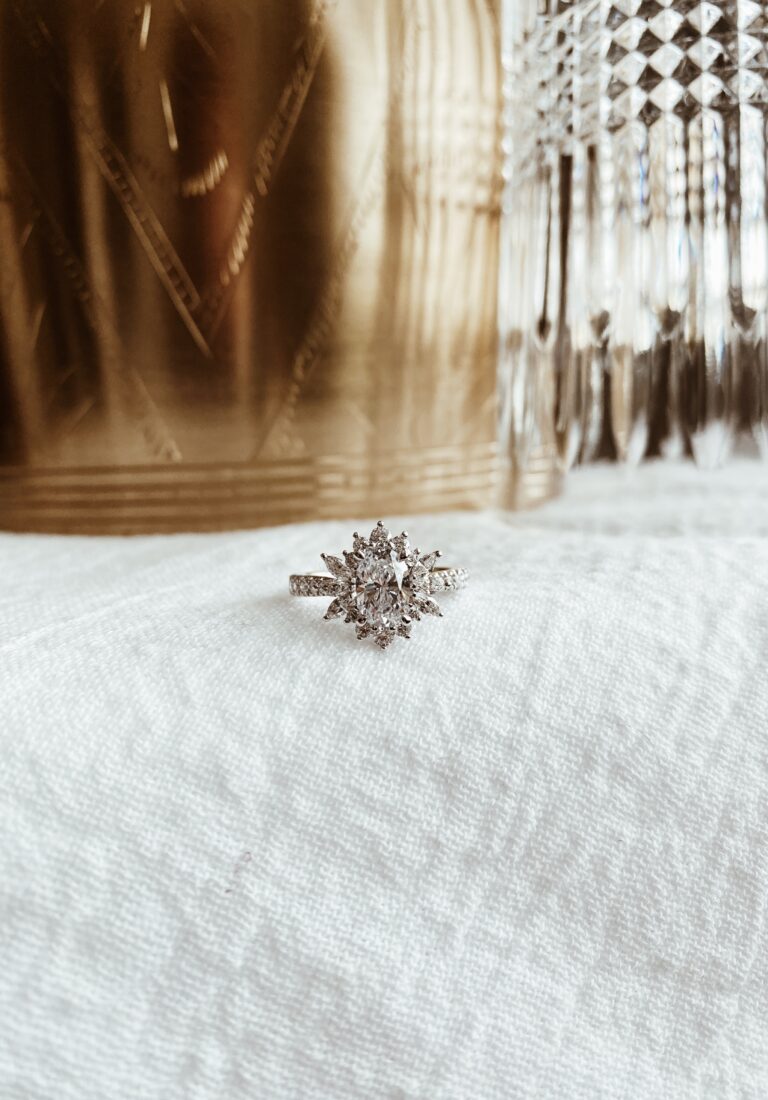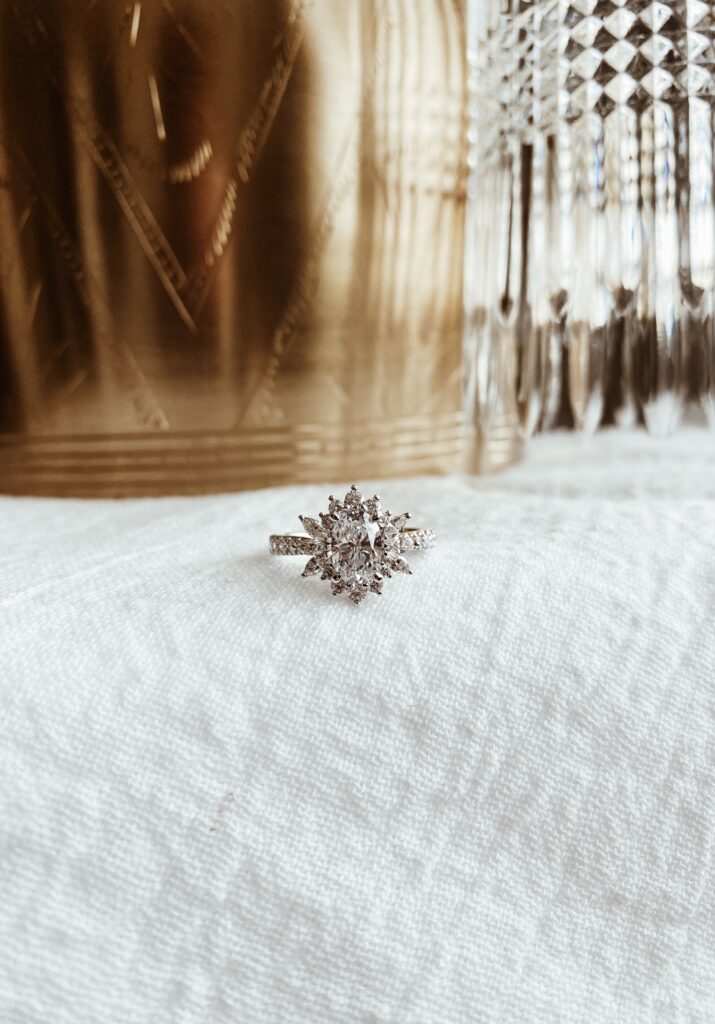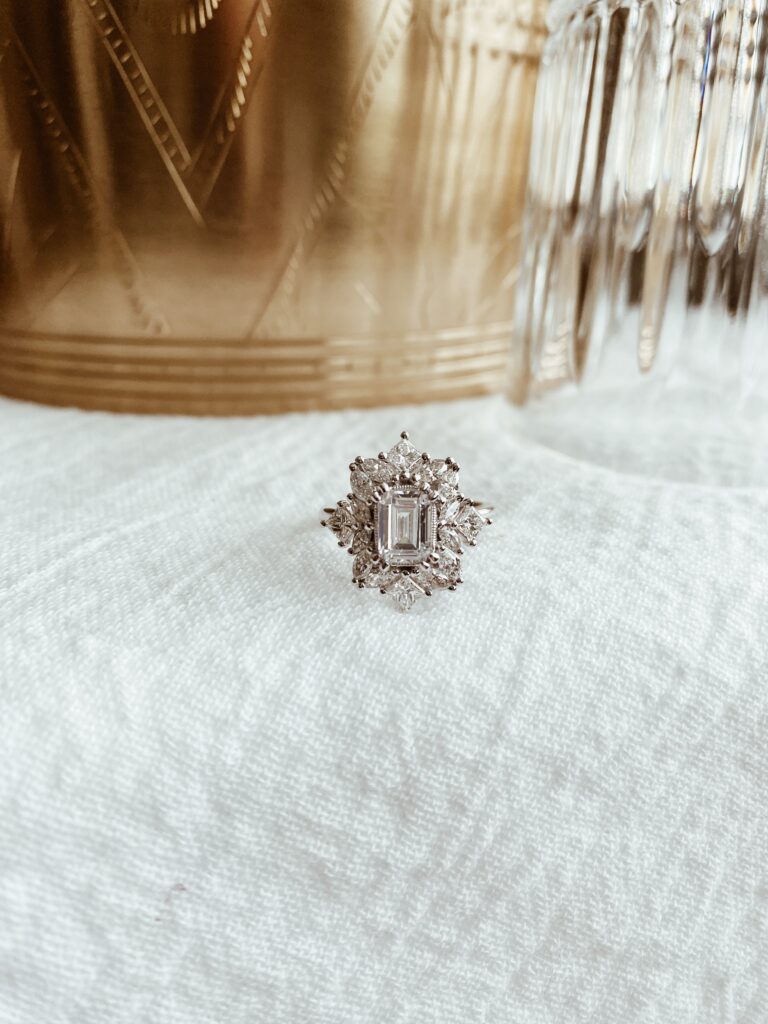 2. BASKET SOLITAIRE ENGAGEMENT RINGS
A lovely & romantic twist to a timeless classic, basket solitaires feature an intricate weave design in place of a traditional 4-prong head, giving it a vintage yet elegant feel.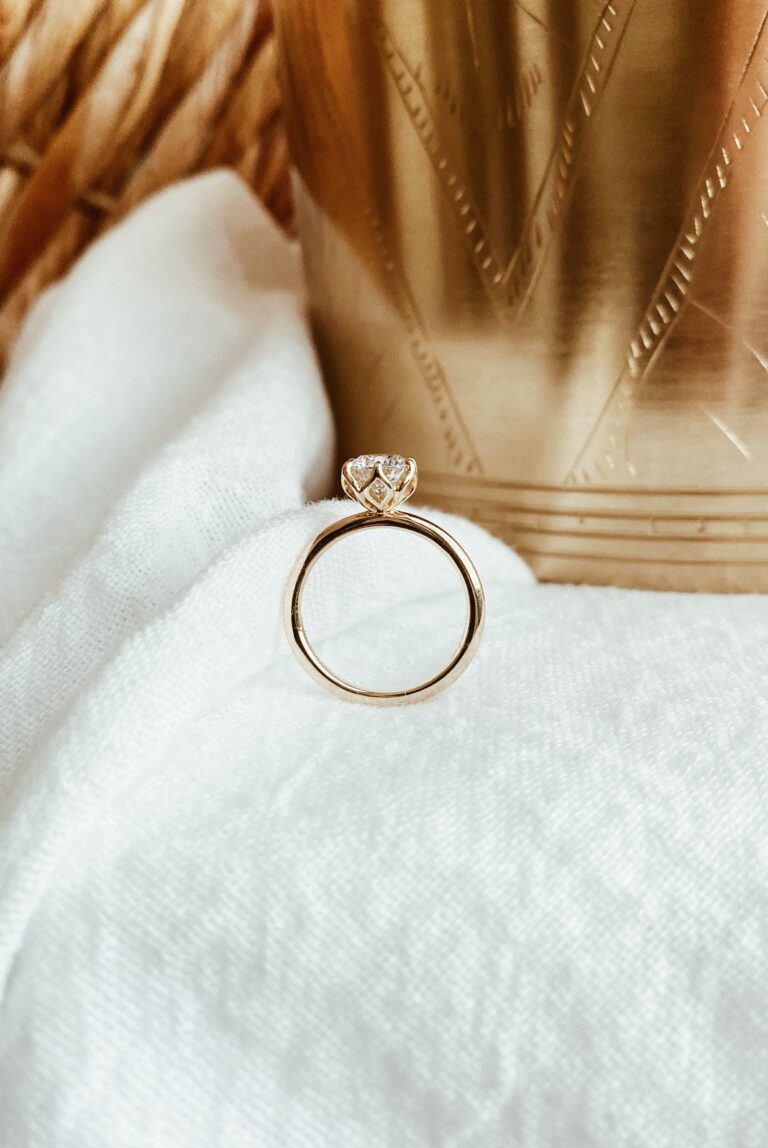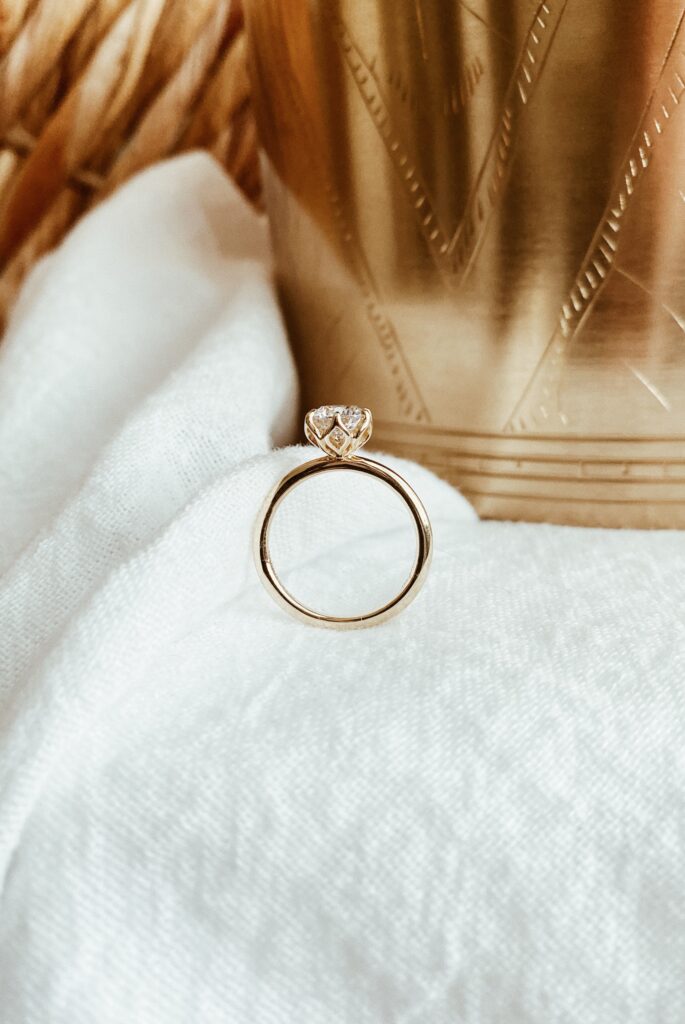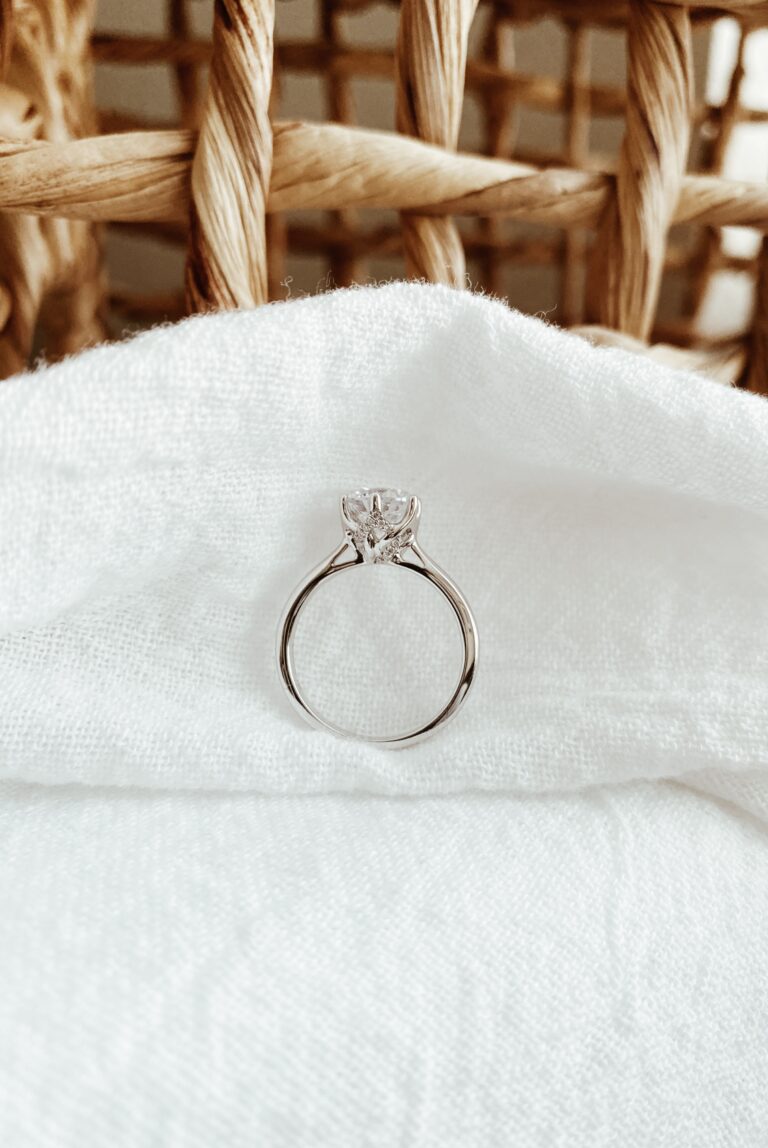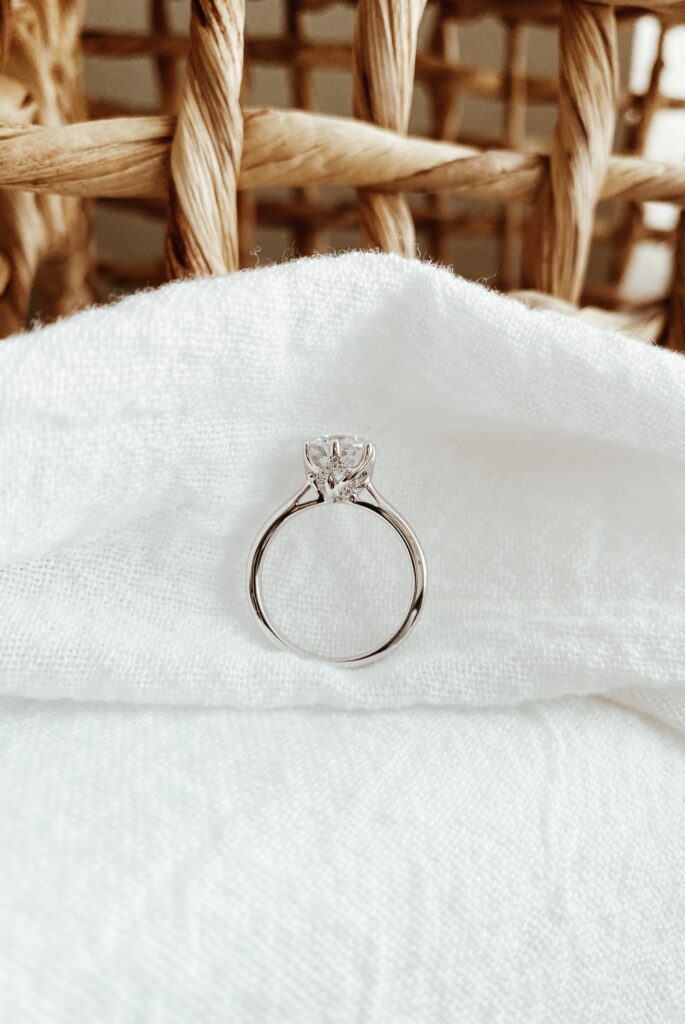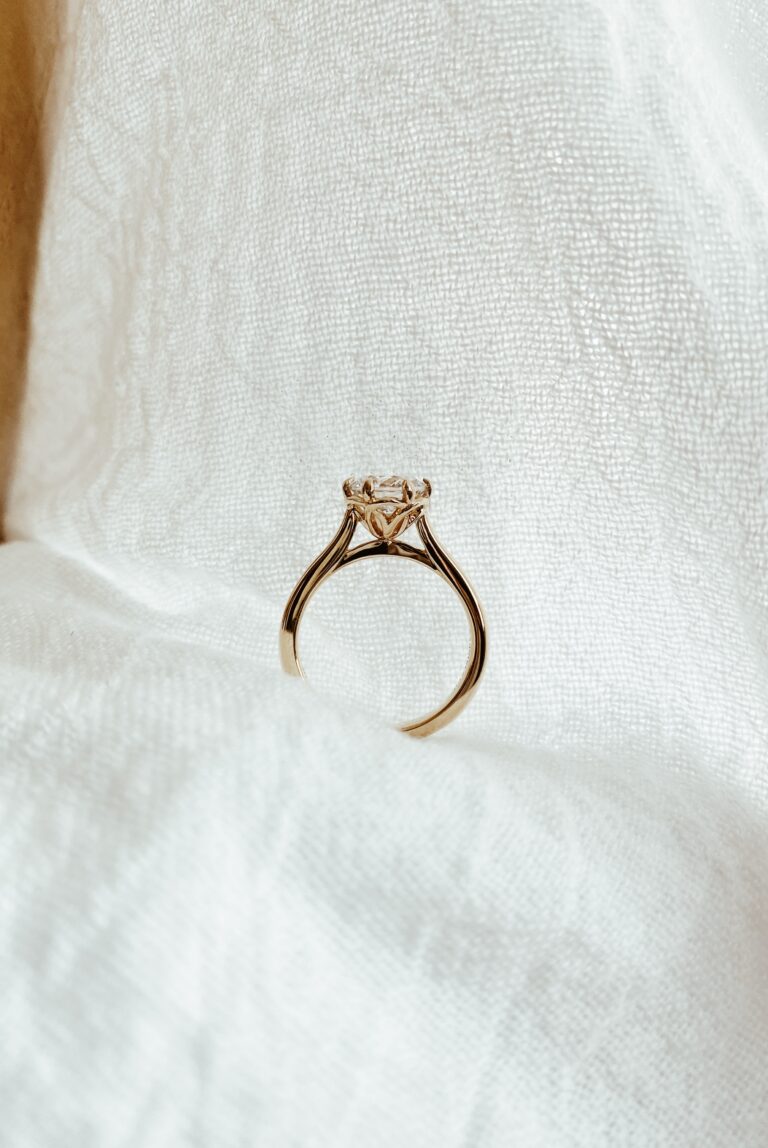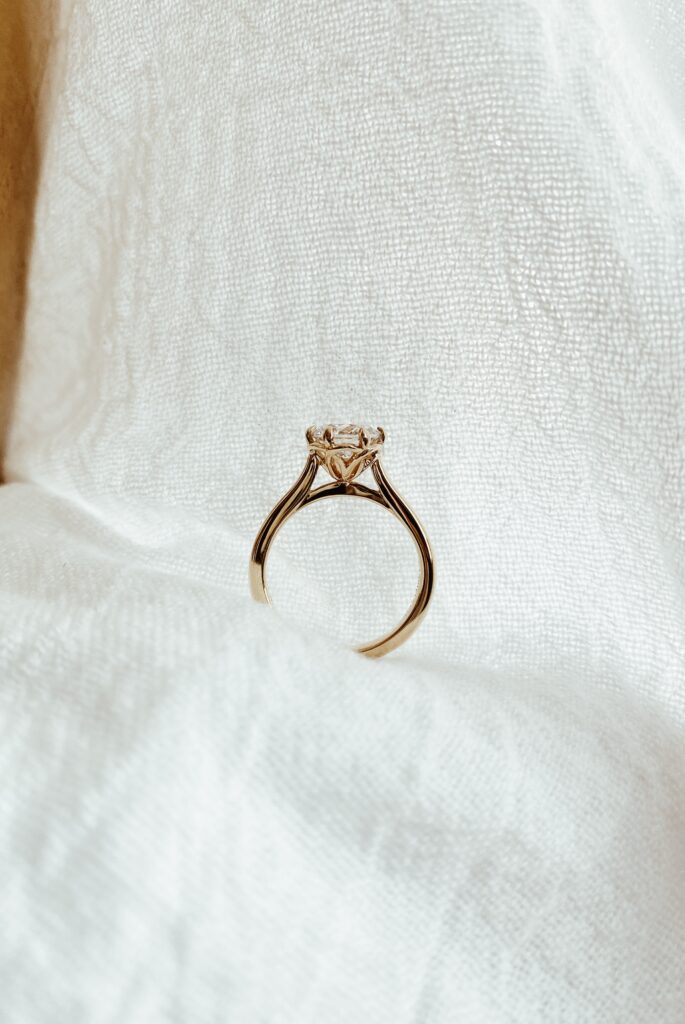 3. STEP-CUT DIAMOND ENGAGEMENT RINGS
Increasing in popularity, step-cut diamonds include emerald cut, asscher cut, baguettes, etc. They allow a mirror effect of light to bounce in and out of the diamond. Sophisticated yet elegant, these diamonds are a timeless choice.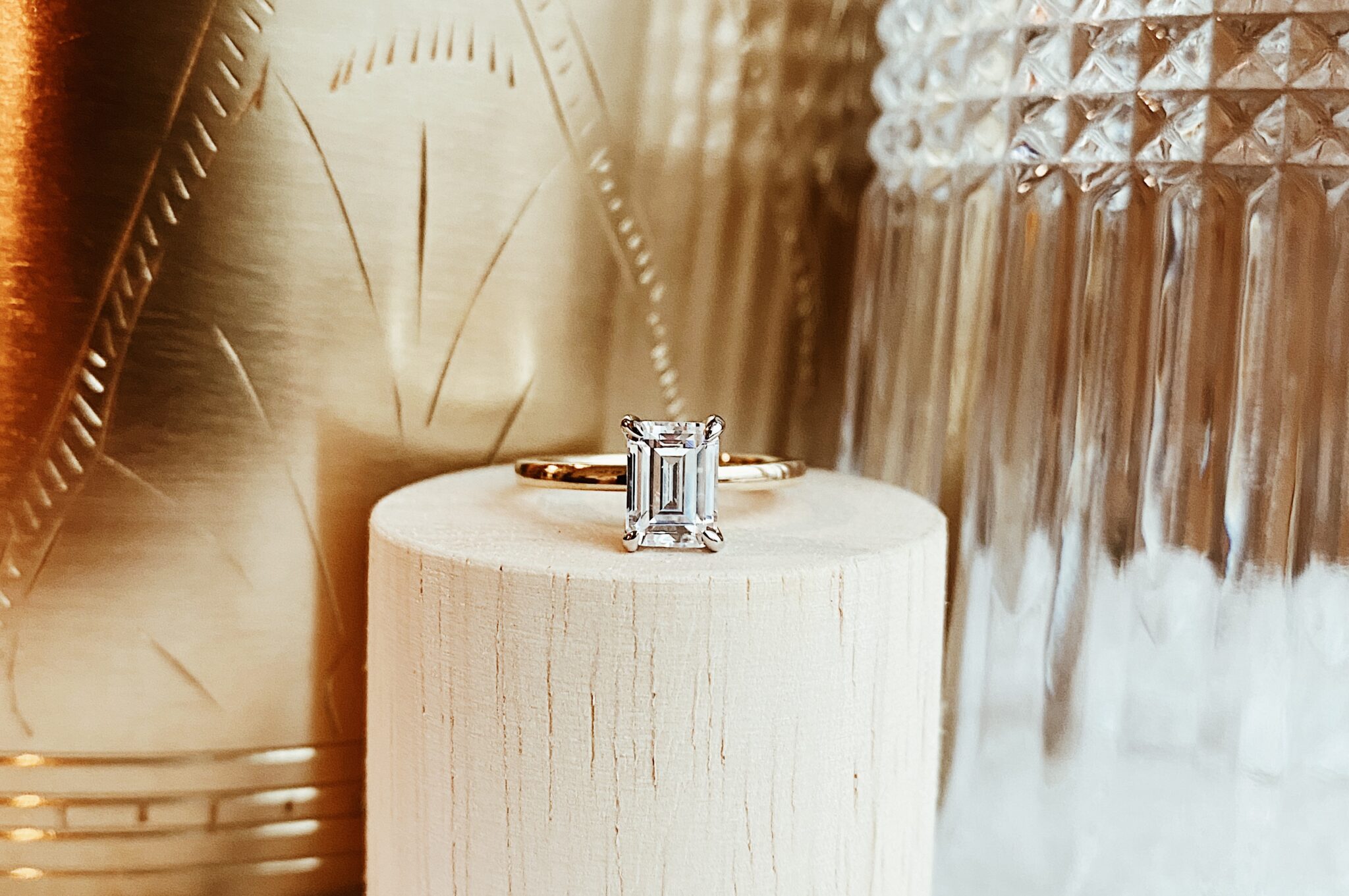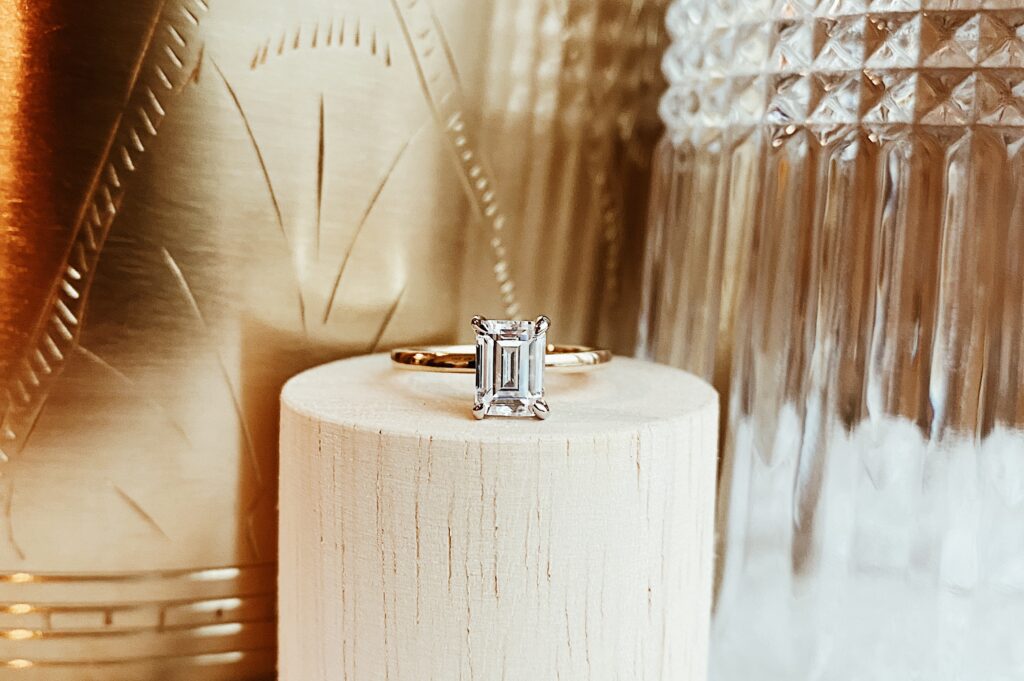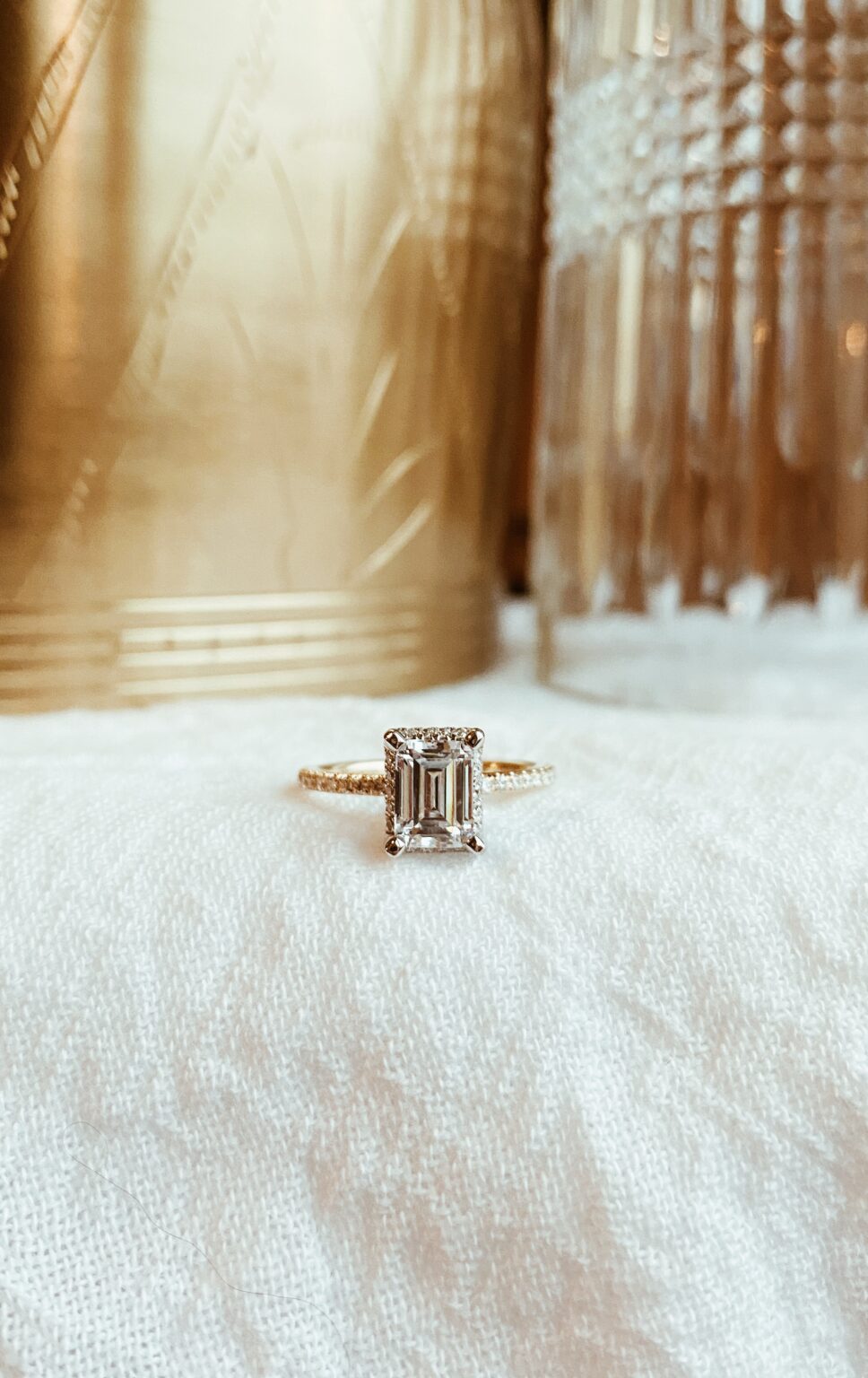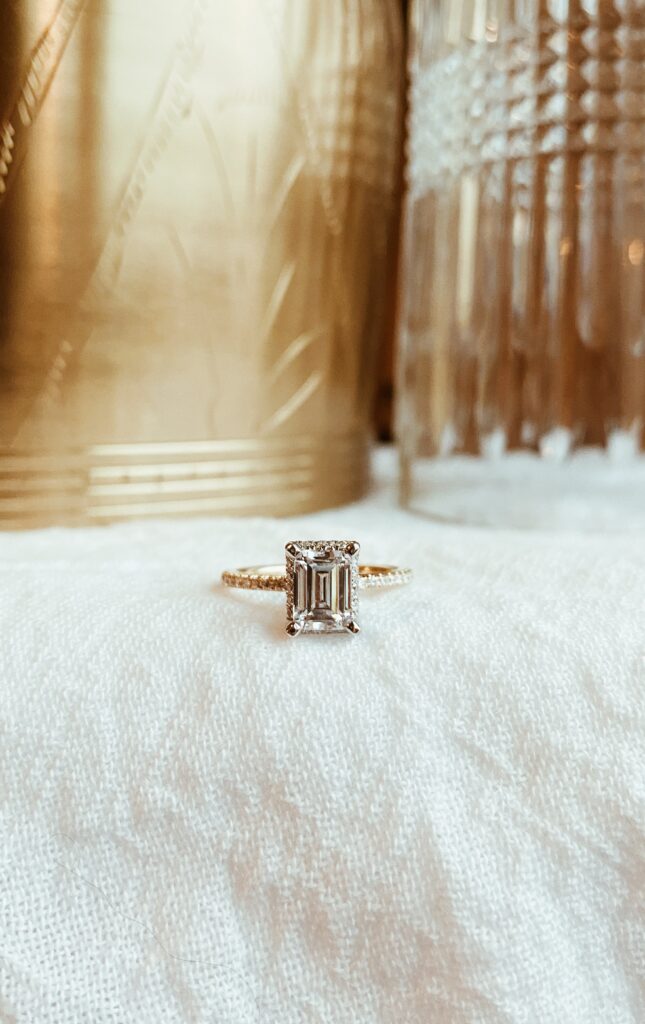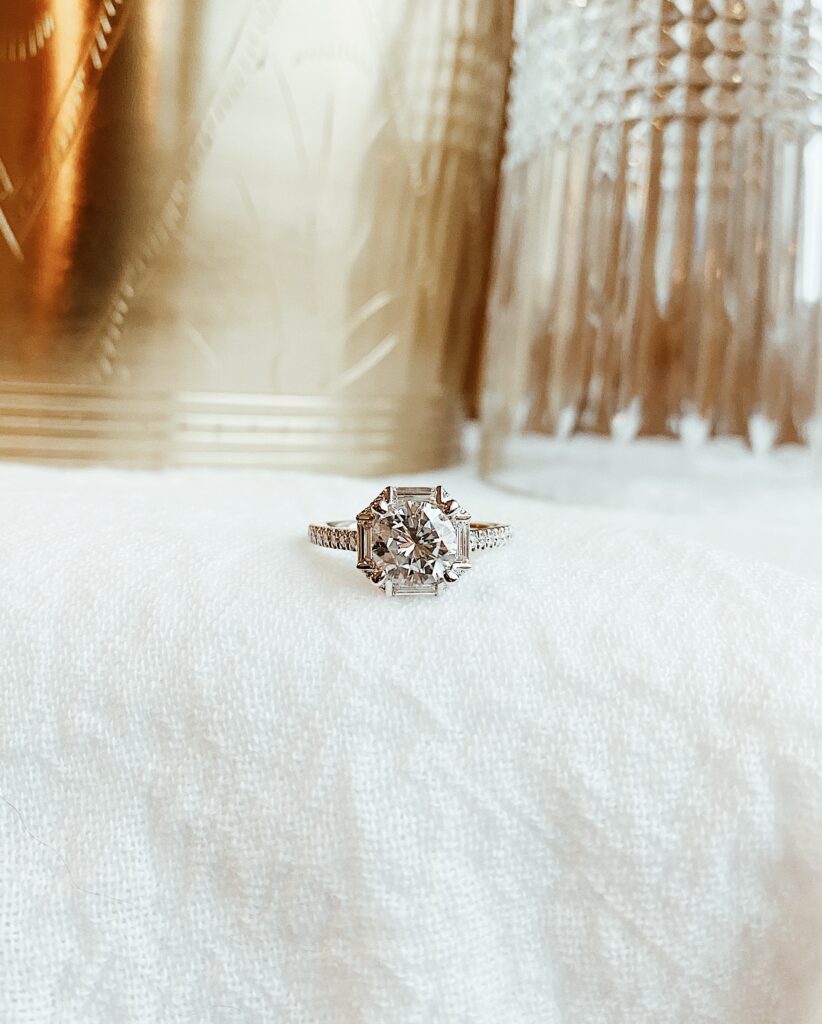 4. ELONGATED STONE ENGAGEMENT RINGS
Ovals, radiants, and emerald cut diamonds are perhaps the most sought-after shapes of 2023. Their elongated shape gives them endless possibilities when choosing a ring mounting. A few ring designs that best complement elongated stones are east-to-west styles, asymmetrical styles, and solitaires.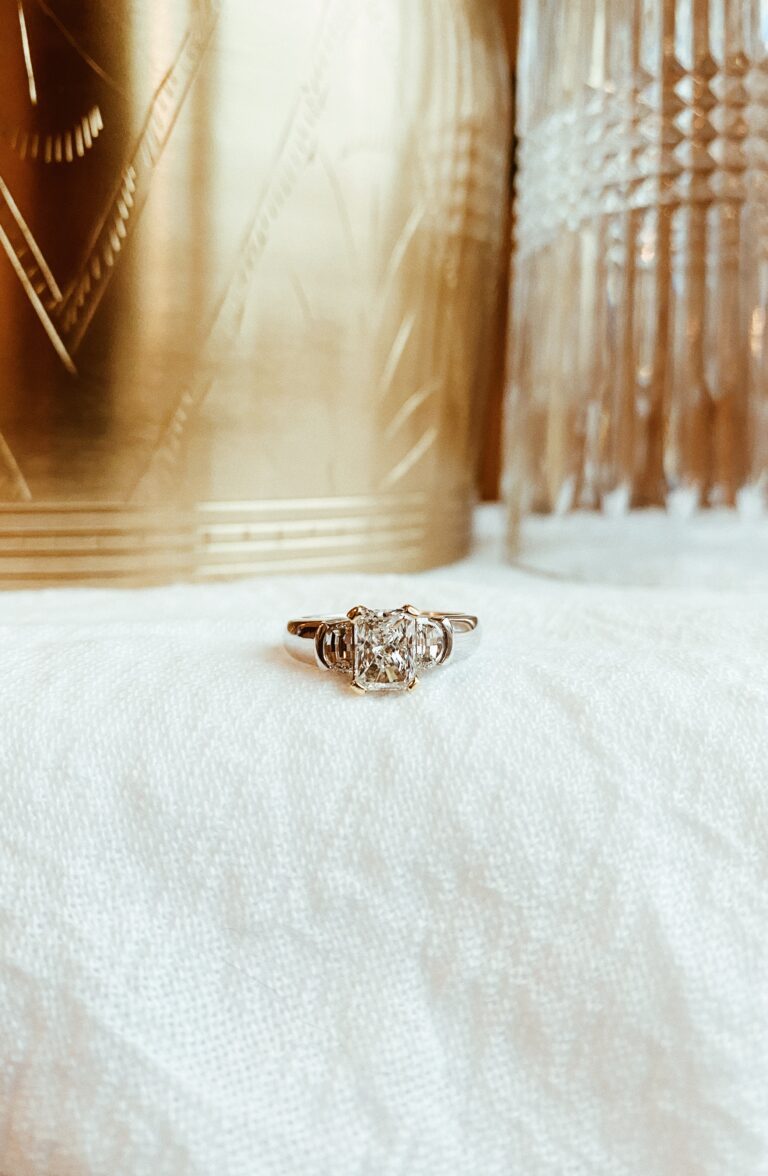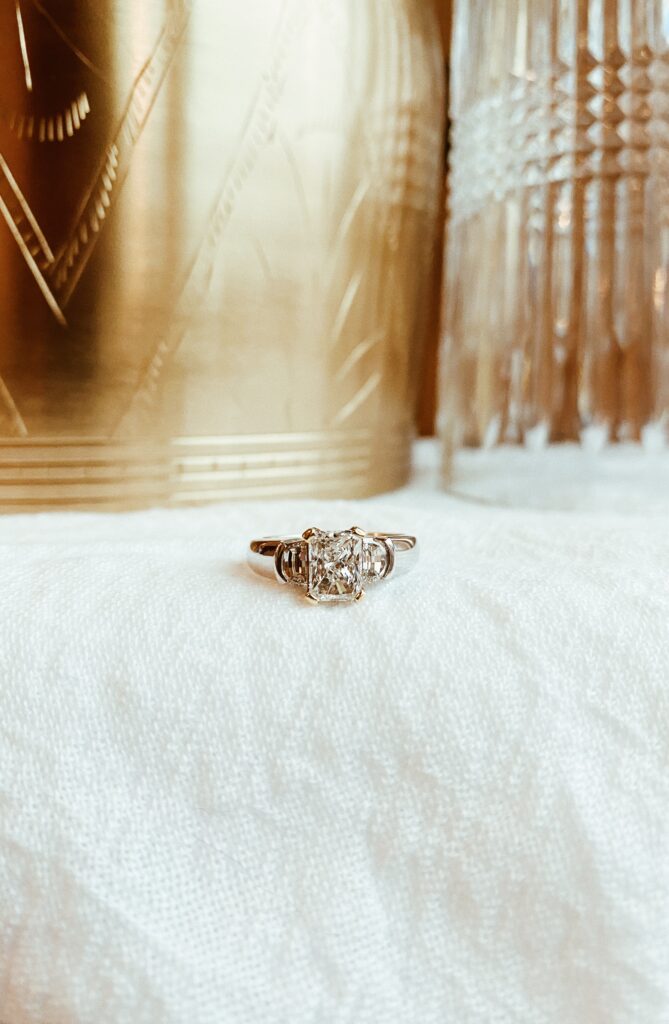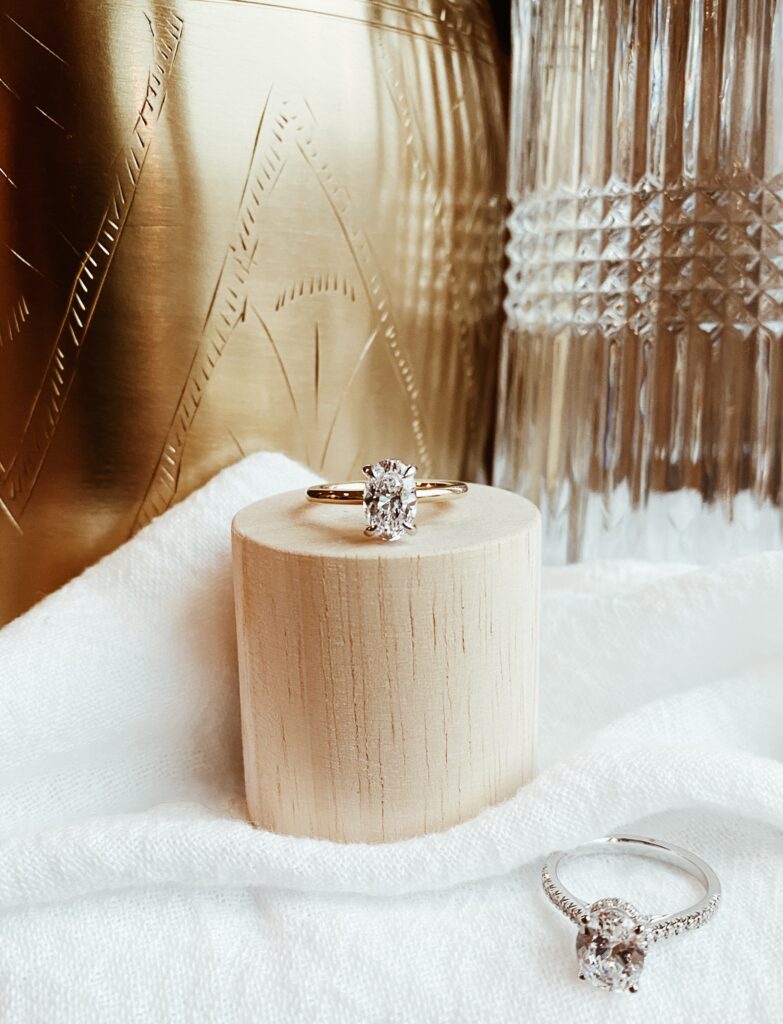 5. VINTAGE-INSPIRED ENGAGEMENT RINGS
Vintage-inspired engagement rings incorporate fine details such as milgrain design, filigree, and intricate engraving. Taking inspiration from different eras such as Victorian and Art Deco, vintage-style rings are for the retro at heart.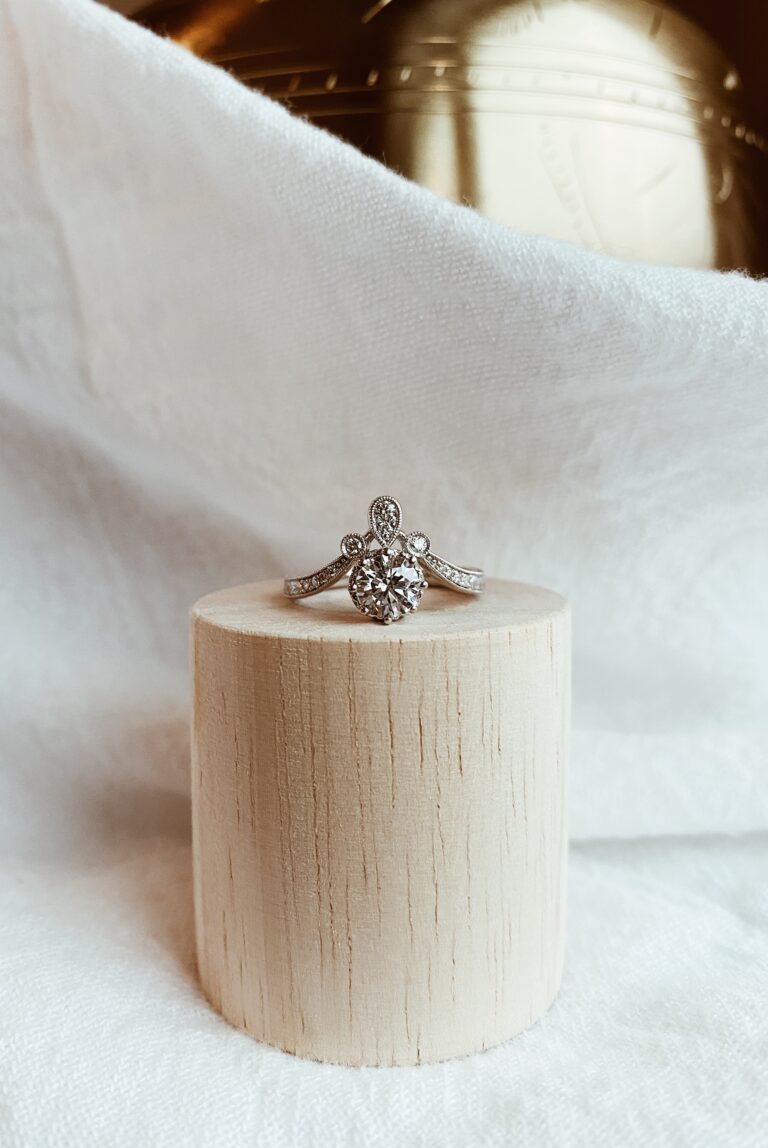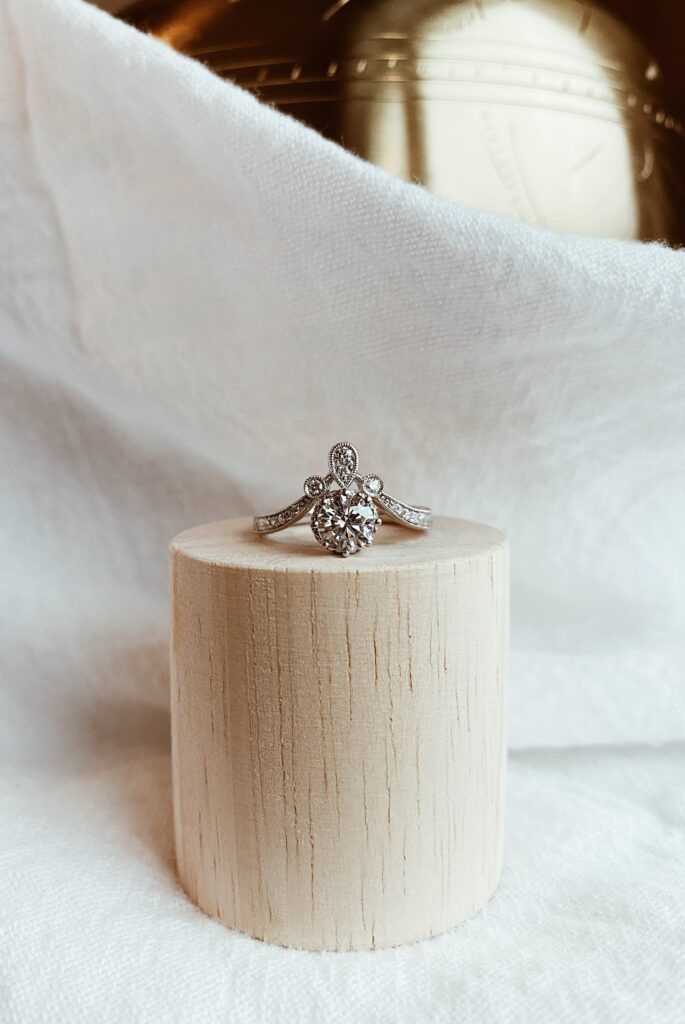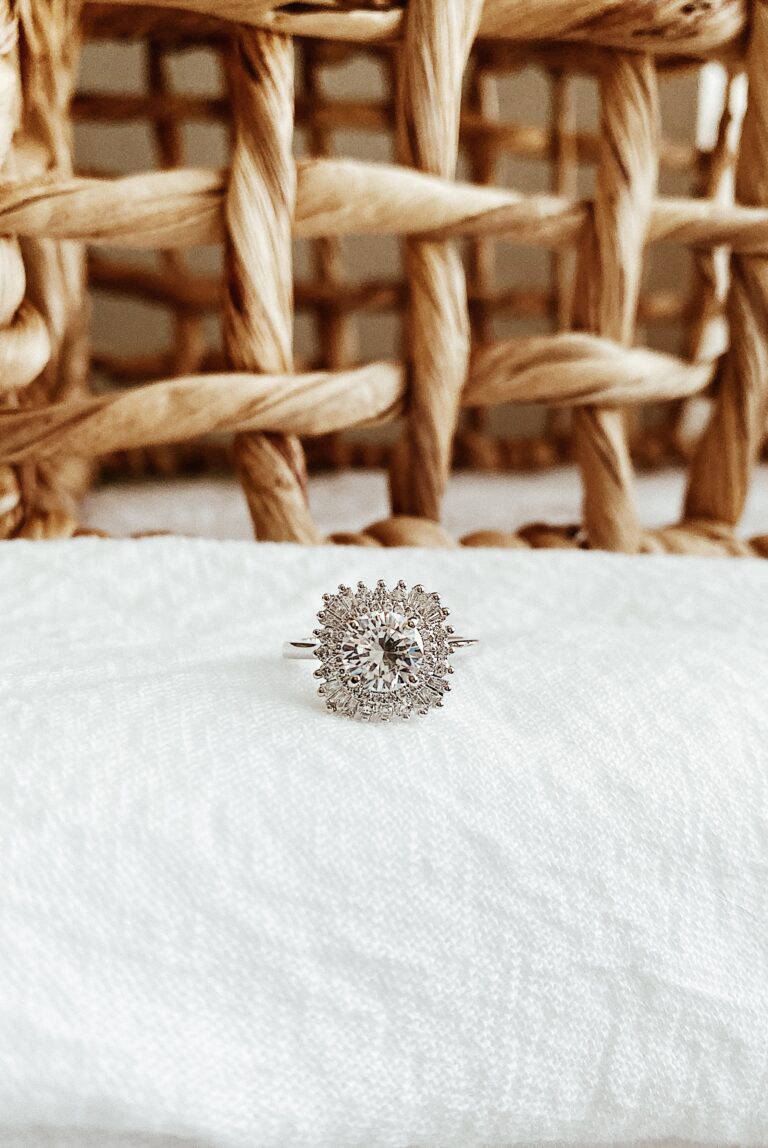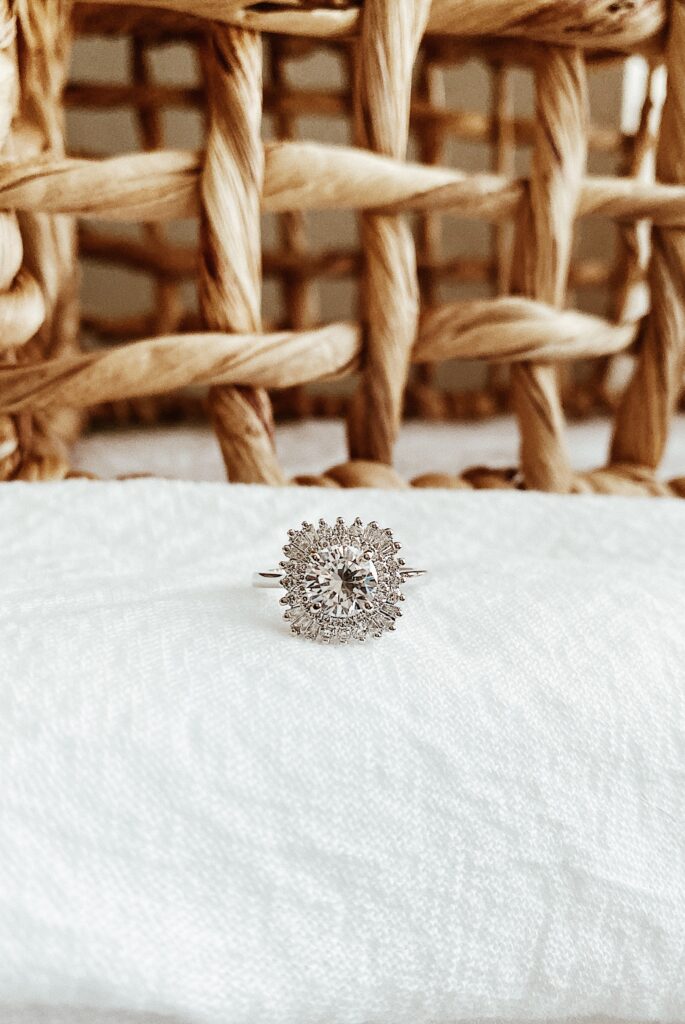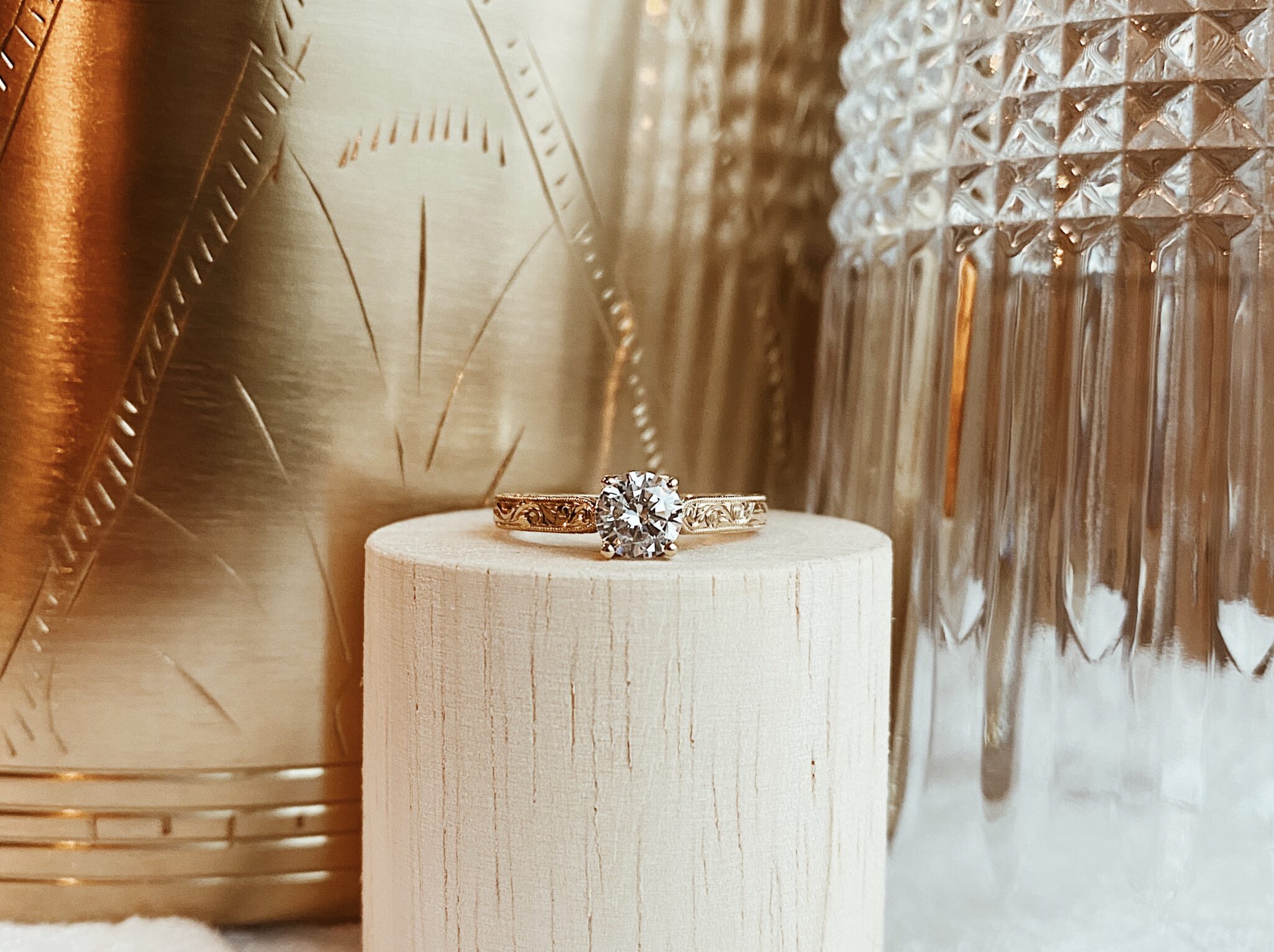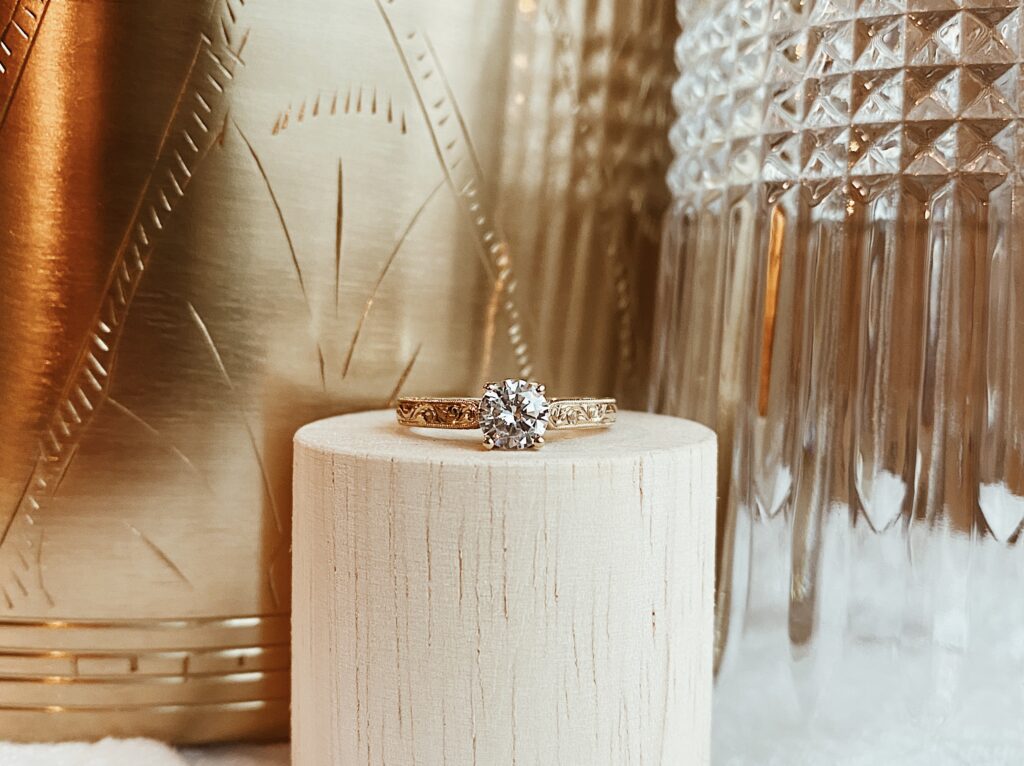 6. TIMELESS SOLITAIRE ENGAGEMENT RINGS
Withstanding the test of time, solitaire-style rings are still the most popular design for good reason. Solitaire engagement rings accommodate all shapes effortlessly. They are one of the most flattering styles and the perfect ring for minimalists.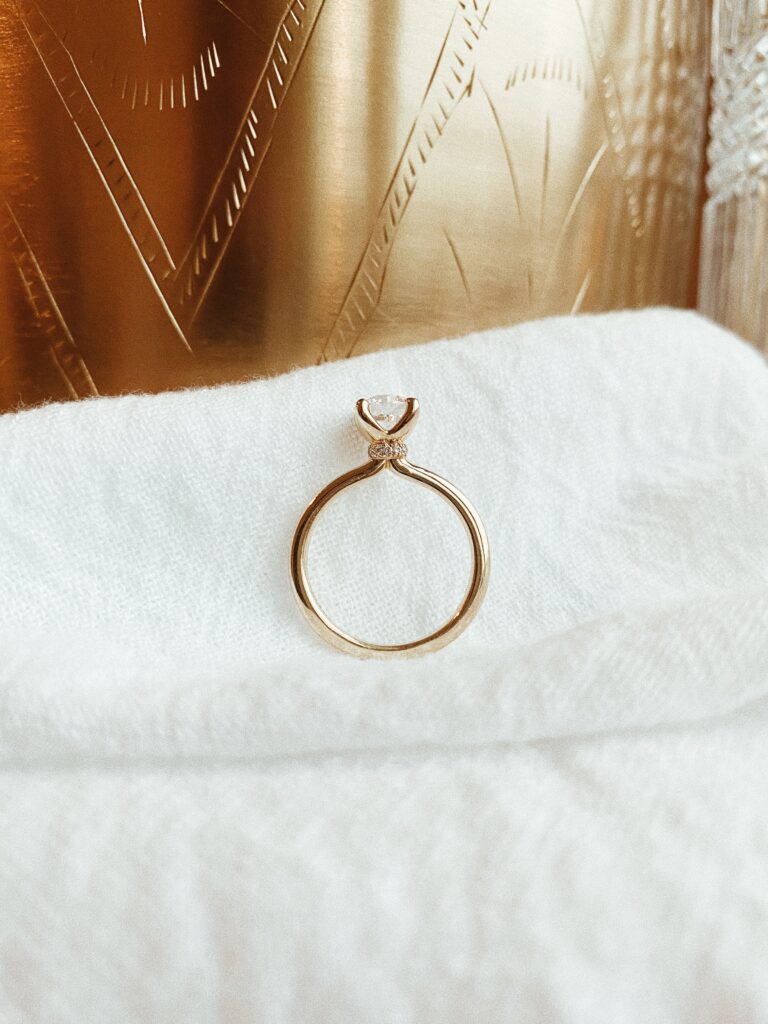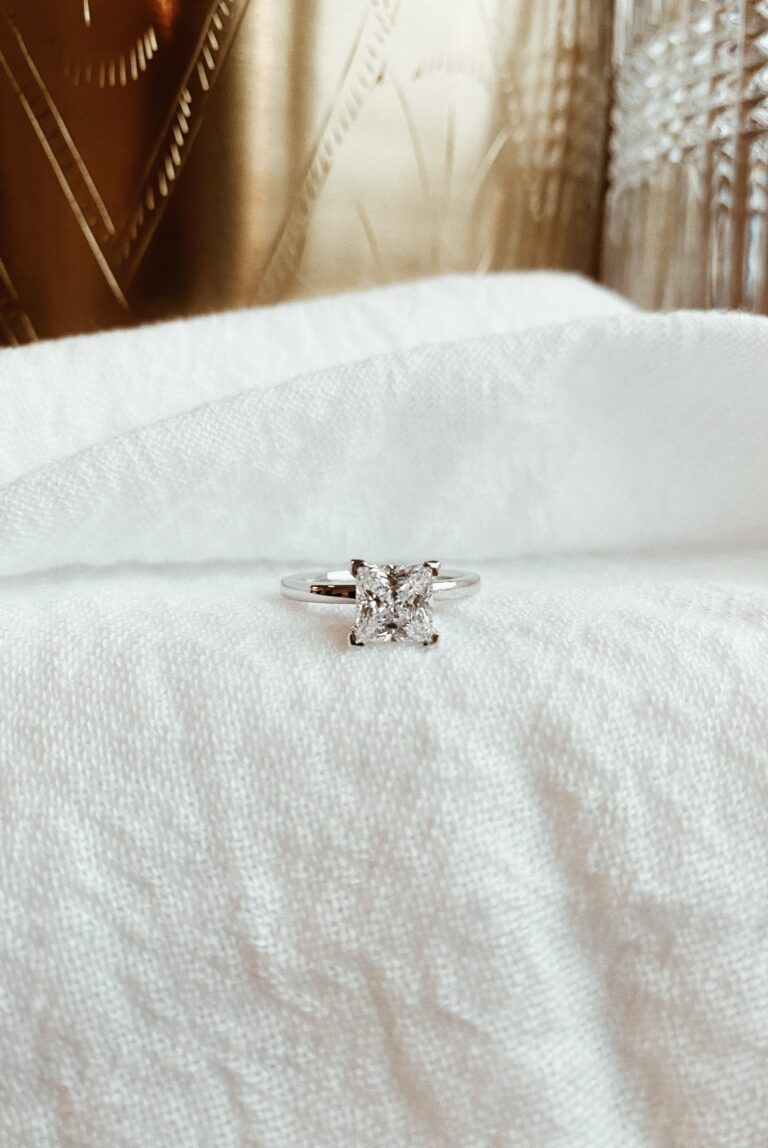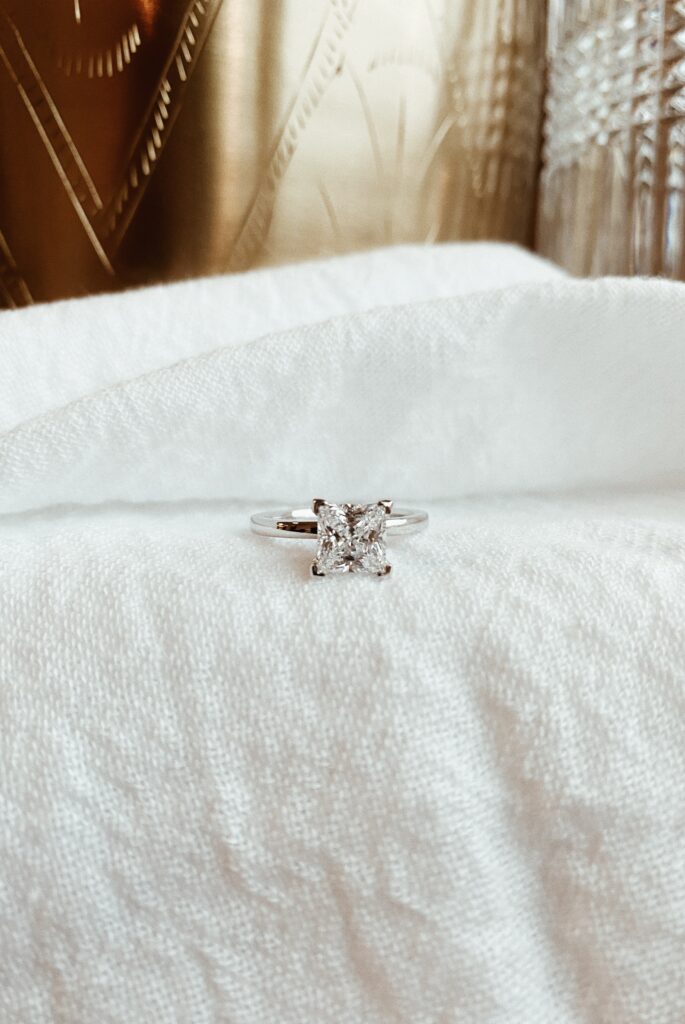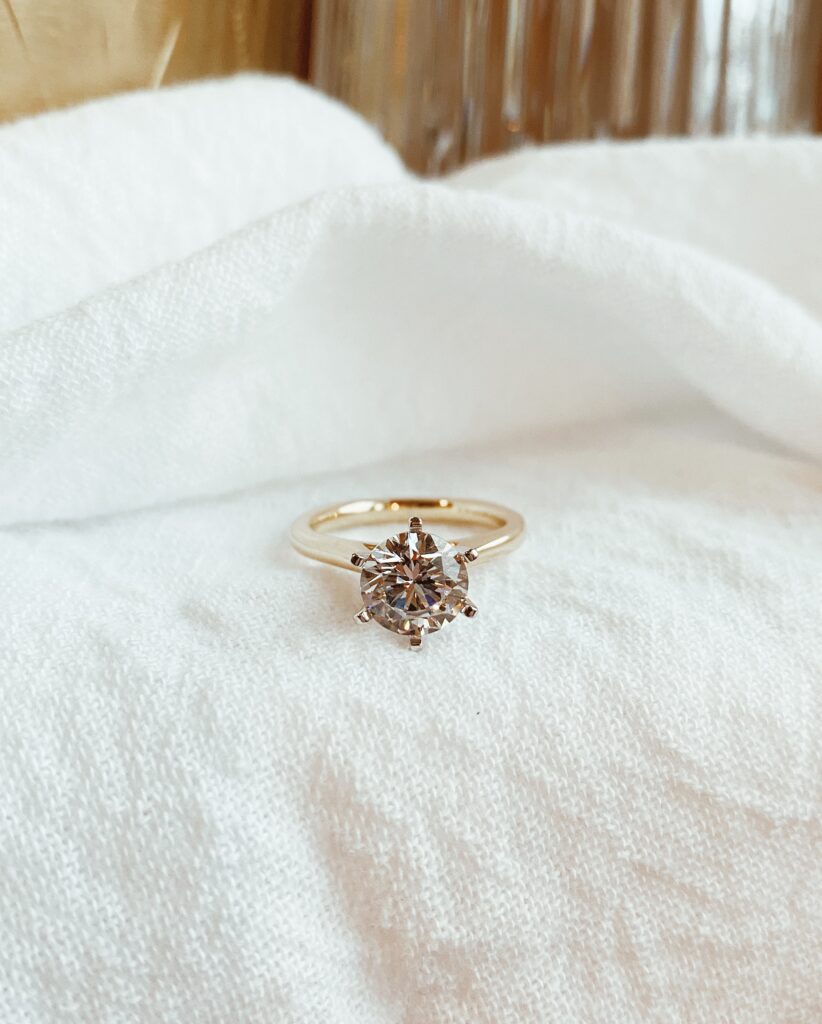 ---
What do you think of the trending engagement rings of the year? Do you have a favorite?
If you're looking for the perfect engagement ring and if any of these rings caught your eye come into our store. You need to see these rings in person. The pictures just don't do them justice. We have helped thousands of West Michigan couples find the perfect ring and we know we can help you too.