Are you curious about the latest engagement ring trends? If so, you're in luck! In this blog post, we'll take a look at some of the most popular styles of engagement rings that have been all the rage in 2022.
So whether you're currently looking for an engagement ring, or just curious about what's hot right now, keep reading to learn more. No matter your style, there's something for everyone. We know there will be at least one ring that you will love.
Here are 6 Engagement Ring Trends of 2022.
Step-cutting Edge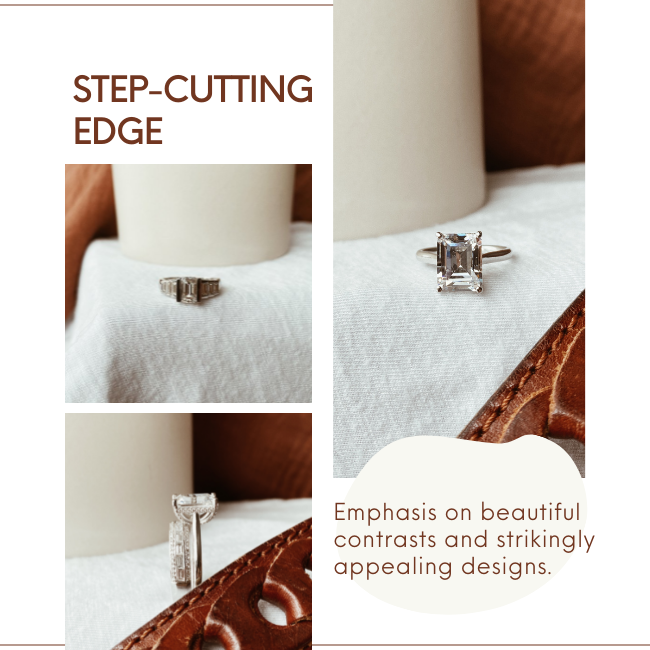 Step cut diamonds are becoming increasingly popular with their beautiful contrast and strikingly beautiful designs. Emerald cut diamonds are the epitome of elegance and asscher cuts stand out as one of the most unique diamond cuts.
Keeping It Classic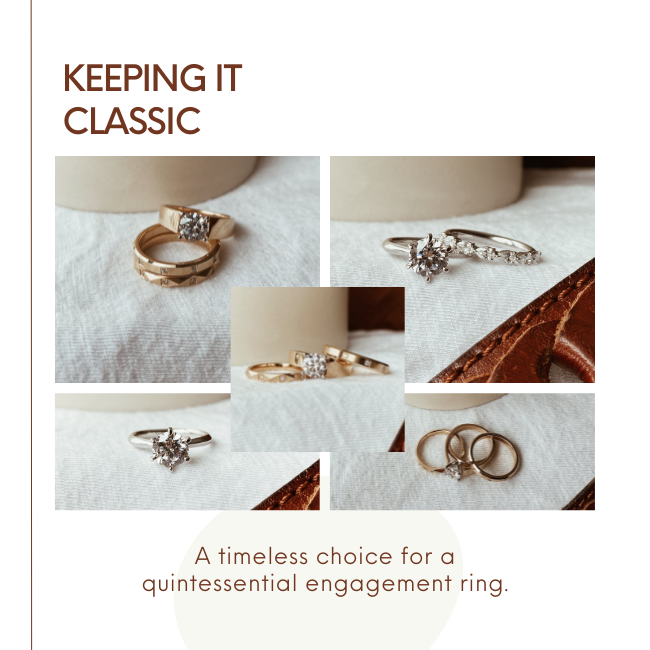 Solitaire style engagement rings will continue to be one of the most highly requested engagement ring styles. Their simplicity gives never-ending options when it comes to choosing one's wedding band and is a timeless choice for anyone looking for a quintessential engagement ring.
East to West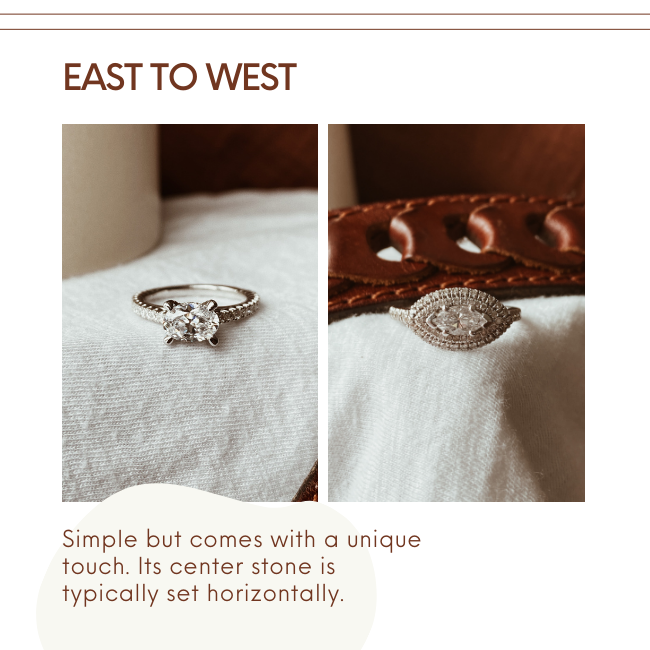 Growing in popularity, east to west engagement rings are a beautiful choice for anyone who likes a simple design but still wants a unique touch. Typically chosen with marquise or oval cut diamonds, east to west rings have the center stone set horizontally giving the ring an overall stunning look.
Heirloom & Vintage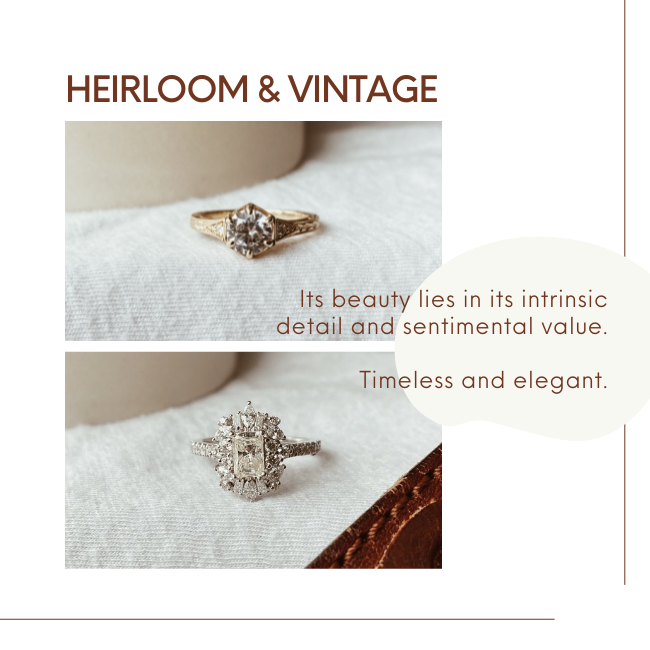 With their intrinsic detail and often sentimental value, custom heirloom rings can incorporate family diamonds while keeping your ring style current. Vintage style rings are charming due to their timeless beauty and gorgeous details.
Positive about Negative Space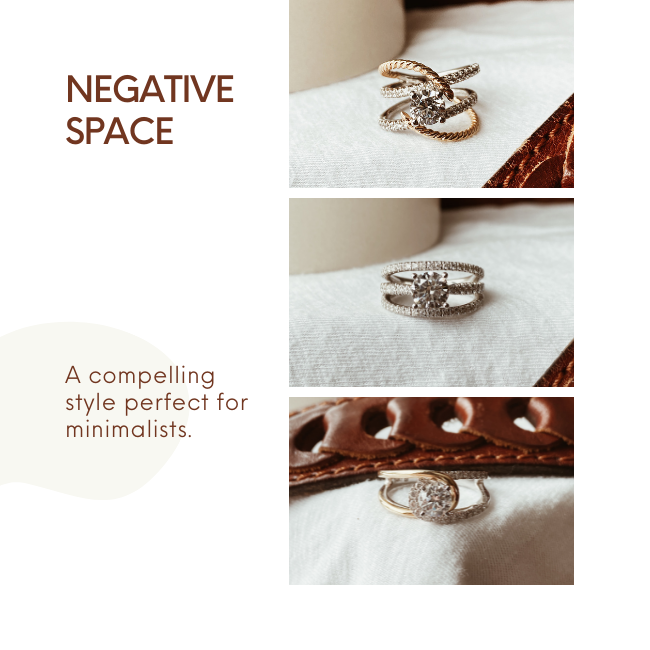 Negative space rings involve an open concept bringing light and simplicity to your ring. A compelling style for minimalists due to the beautiful and unique design.
Elongated Stones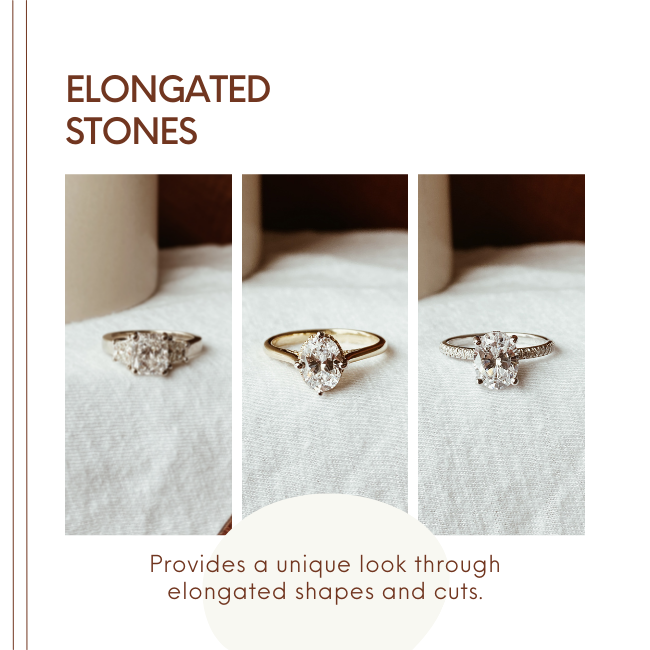 A very tasteful choice for providing a more unique look by lengthening the finger. Elongated shapes such as oval, emerald cut, and radiant will continue to be a lovely engagement ring style in 2022.
The perfect engagement ring should not only be the most trendy or popular, it should also hold a special meaning and reflect your love for each other.