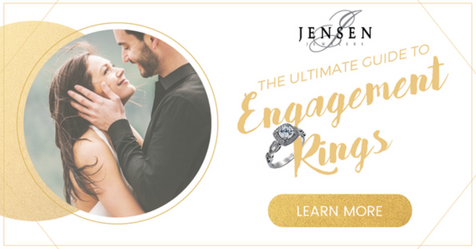 Congratulations, you've found the girl of your dreams and you're ready to take the relationship to the next step. Great, you're in the right place. Now it's time to find the perfect ring.
If you're anything like me, you may be a little overwhelmed at the idea of buying an engagement ring. I mean, it's a big deal and the pressure is kinda on, but I assure you, you can do it. Even with little knowledge of jewelry, you'll soon be able to pick out a ring that your fiancée will love and will show off to all her friends and family.
1. Set Your Budget
How much do you want to spend on a ring? When I was going through this process, I sat down and figured out a price range. I reminded myself of the significance of the engagement ring and kept this in mind when figuring out my budget.
Some may tell you that there is a 2 months rule, meaning the ring should cost you around 2 months of your pay. I think a better rule is to go with your gut. Buy the nicest ring that you can afford.
Having a budget in mind will make the whole ring buying experience easier and keep your shopping focused.
2. Find her ring size
This is where a lot of guys mess up. They buy the perfect ring, have an amazing proposal, she says, "yes", he goes to put the ring on and it won't fit. I mean, it's not the biggest deal, but it does take some of the impacts out of the proposal.
To make sure the ring fits, find another ring of hers she wears and brings it into the jewelry store to have them figure out her ring size. This may be a difficult task but it will be worth it, so get your sneaky ninja skills on.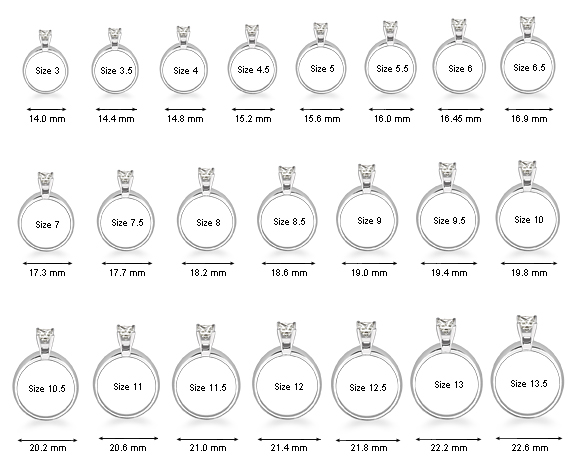 3. Figure out her style
If you want your fiancée to LOVE her engagement ring, you are going to have to select a ring that fits her style and personality.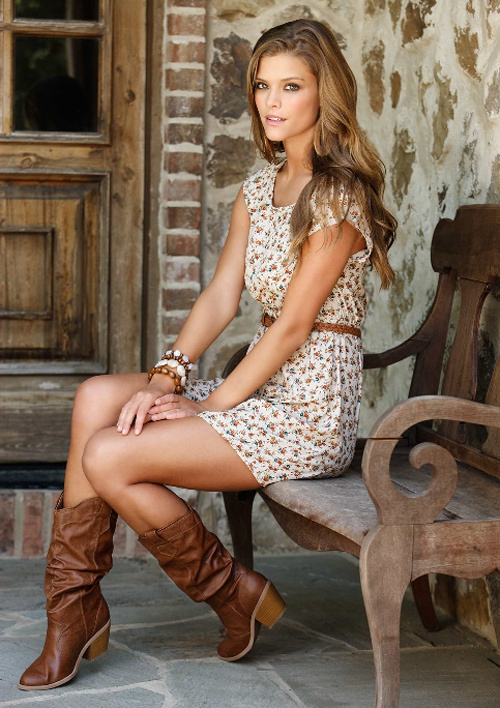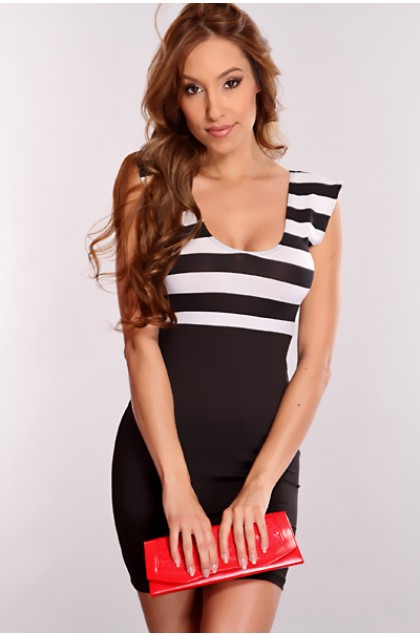 I'm not going to lie, this can be hard for a lot of guys. Start by paying attention to the type of jewelry she already wears. Does she prefer white gold or gold? Does she own diamond earrings? Does she wear big pieces of jewelry or does she like smaller pieces?
Another good method, If you want to be even more stealth, is to use her phone or computer to check out her Pinterest account. Her pins should give you an amazing insight into her style. (Beware of what you find. I'm pretty sure my fiancée had the rest of our life panned out for us)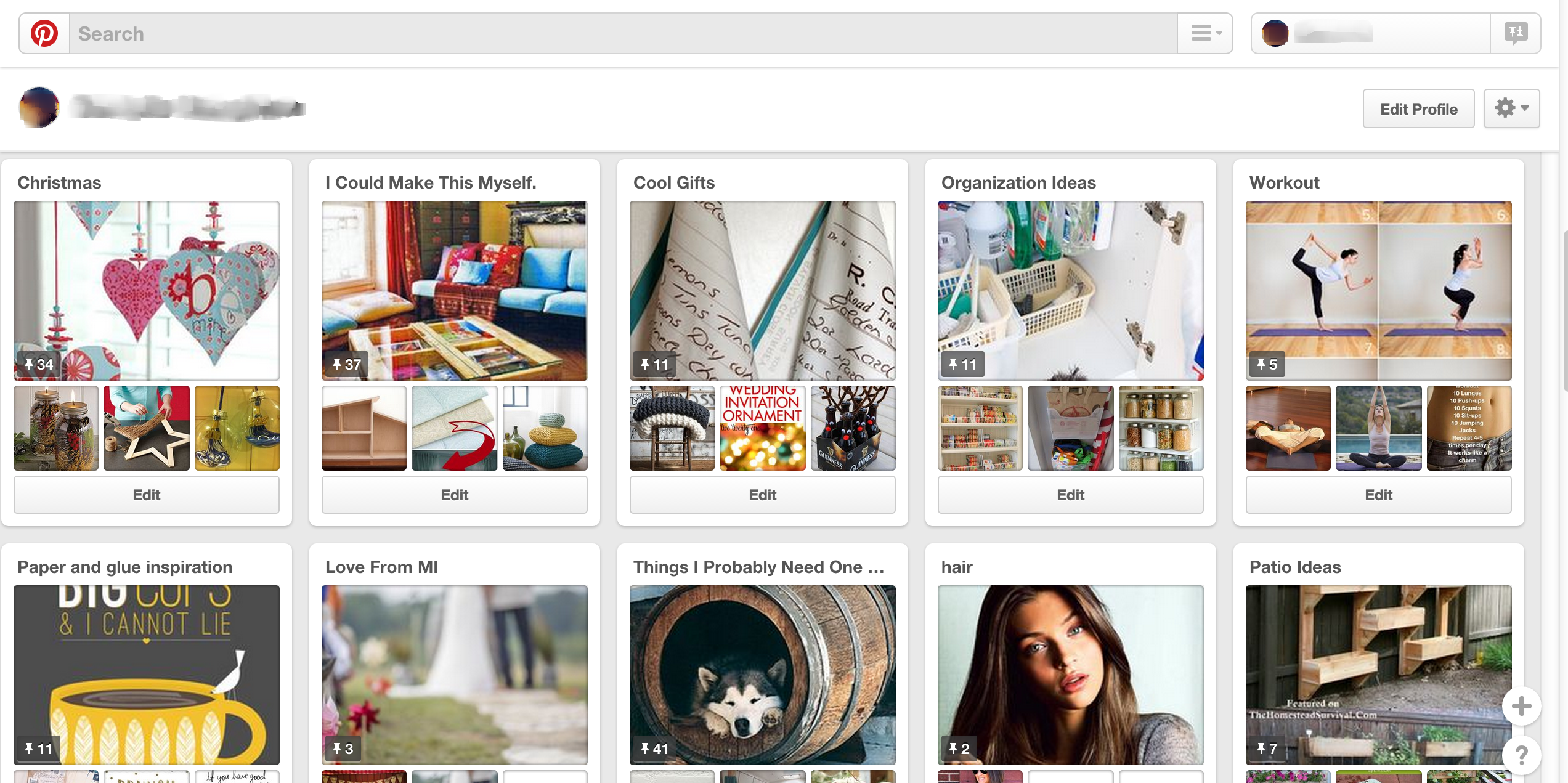 4. Select the Type of Metal
There's a variety of metals that ring can be made out of. The most popular metals are white gold, rose gold, yellow gold, and platinum.
Each metal has its own pros and cons, but which metal you chose will depend on a person's taste. White gold has been a popular choice over the last ten years or so. Rose gold has become more popular or the last couple of years. yet, Yellow gold continues to be classic and traditional look.
5. Select the Shape of the Diamond
Diamonds come in wide variety of shapes although there is a handful that is the most popular.
Round diamonds are by far the most popular. I would estimate that 90% of people end up buying round shaped diamonds.
The second most popular shape is the princess cut or square cut. The oval-shaped diamond is quickly becoming one of our more popular and trendy shapes.
6. Select a Quality Diamond using the 4Cs
One of the most important parts of any engagement ring is the diamond. It's the focal point of most rings, so this is where you will want to spend the majority of your time. The quality of diamonds can vary greatly and can make the difference between a nice ring and an amazing ring.
The 4Cs of cut, color, clarity, and carat weight are used to describe and rate diamonds.
1. Cut
Many people get the cut of a diamond confused with its shape. The cut of a diamond refers to whether the diamond is cut shallow or deep. The cut of a diamond determines how light passes through a diamond and how it sparkles.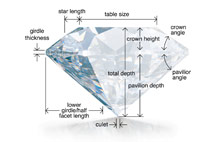 2. Color
A lot of guys are surprised to learn that diamonds come a variety of colors. A diamonds color is graded on a scale of being near colorless to slightly yellow. The closed the diamond is to colorless the high quality the diamond.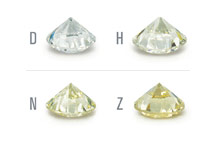 3. Clarity
Clarity is one of the more straightforward characteristics of a diamond. Clarity refers to how clear the diamond is and whether is had inclusions (particles or fractures).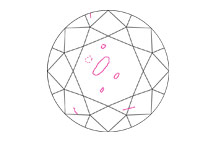 4. Carat Weight
The carat weight of a diamond, plain and simple, refers to how much it weights. The heavier the diamond is the higher the cost of the diamond.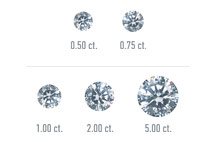 **************
Buying an engagement ring is a big deal but it's nothing to stress over. Although it may be completely new and foreign to you, our amazing staff helps guys find the perfect ring all the time. It's what we love to do. Come to Jensen Jewelers and let us help you find the perfect ring for your perfect girl.