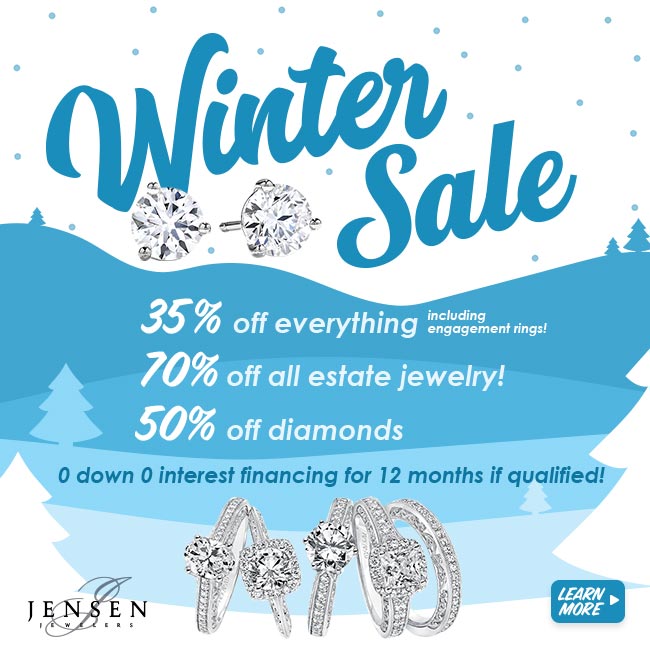 35% Off Everything (Including Engagement Rings)
70% Off All Estate Jewelry
50% Off Pre-Owned Diamonds
Enjoy 35% off storewide, including engagement rings! 50% off all pre-owned diamonds. And 70% off estate jewelry.
Take advantage of Jensen's 0 down 0 interest financing or get some extra cash by selling some gold, diamonds or silver right next door at Jensen Estate Buyers.
Store Location
---
Now Is the Perfect Time to Buy Jewelry at Our Winter Sale
Contact Us
---
*Sale now – January 31, for in-stock jewelry only, excludes Gabriel & Co, Simon G, La Fonn, Amen and some watches.50% Off applies to pre-owned diamonds only.