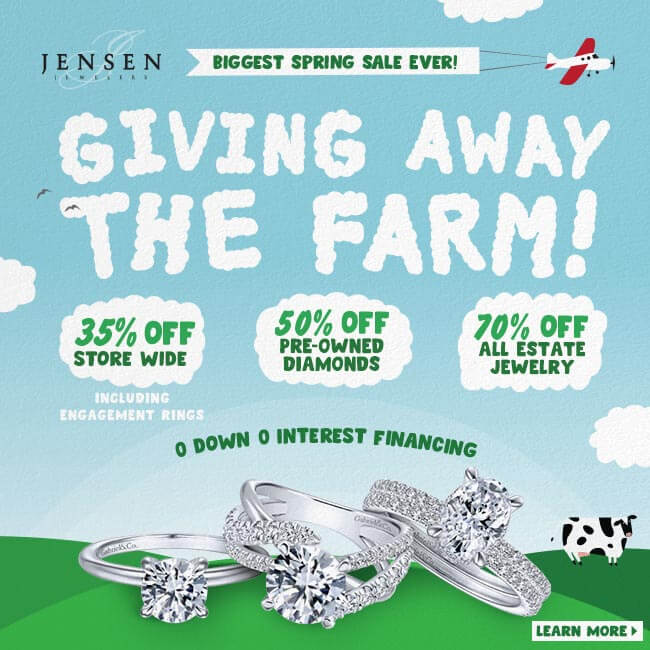 35% Off Storewide (including Engagement Rings)
50% Off Pre-Owned Diamonds
70% Off All Estate Jewelry
It's an employee take over! We don't need Dan. We can do this ourselves. Yeah, we're making the rules!
So we're having the biggest spring sale ever!
Starting with 35% off storewide including engagement rings, 50% off pre-owned diamonds, and 70% off our huge selection of estate jewelry.
But, here's the twist…
While Dan's away, we're giving the store away "and the farm too!"
During this sale, we're making the deals and no reasonable offer will be refused.
Dan always loves when we help young couples find that perfect engagement ring. Well, at these prices, we can really impress Dan. Yeah, just don't let him know we're giving the store away.
If you have any gold diamonds or silver to sell, we really do pay the most right next door at Jensen Estate Buyers.
And we're offering 0 down 0 interest financing to everyone qualified.
Let's have some fun, come check us out and let's make a deal!
---
Finding the Perfect Engagement Ring Today
Contact Us
---
*For in-stock jewelry only, excludes Gabriel & Co, Simon G, La Fonn, Amen and some watches.