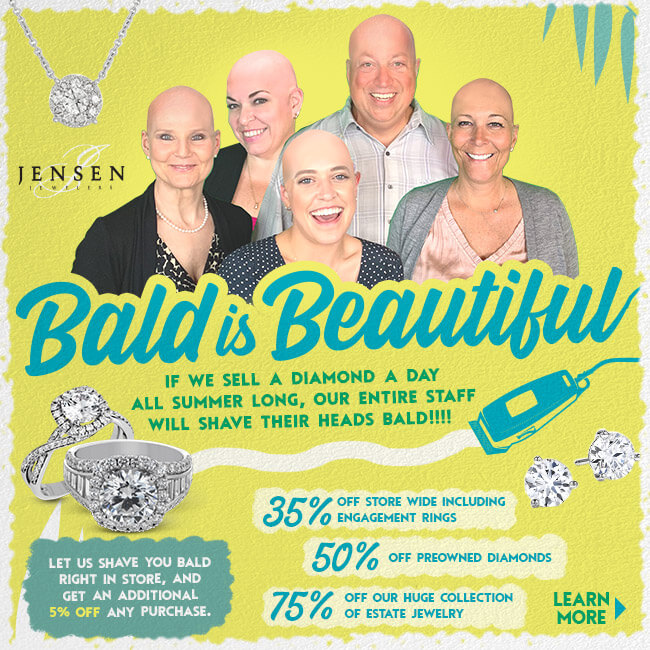 35% Off Storewide including Engagement Rings*
50% Off Pre-Owned Diamonds
70% Off Estate Jewelry
Guys, don't pull your hair out trying to find the perfect diamond for that perfect girl.
We'll do it for you!
You heard me right, If we sell a diamond a day all summer long, our entire staff will shave their heads
bald.
Why do we do this crazy stuff? It's to show we aren't uptight and stuffy like other jewelers, we actually
care about making diamond shopping fun, easy and giving you the best deals.
Enjoy 35% off storewide including engagement rings, 50% off pre-owned diamonds and 70% off our huge collection of estate jewelry.
On top of that, you get to keep your hair, unless you want to save 5% more.
Let us shave you bald right in the store, and get an additional 5% off any purchase.
Avoid the pitfalls of the chain stores and those pushing man-made diamonds. Get the real thing for less at Jensen Jewelers.
Take advantage of our 0 down 0 interest financing.
Selling any diamonds, gold, silver or watches, get the best offer right next door at Jensen Estate Buyers.
Jensen Jewelers, real diamonds, real prices, really bald people.
35% Off Engagement Rings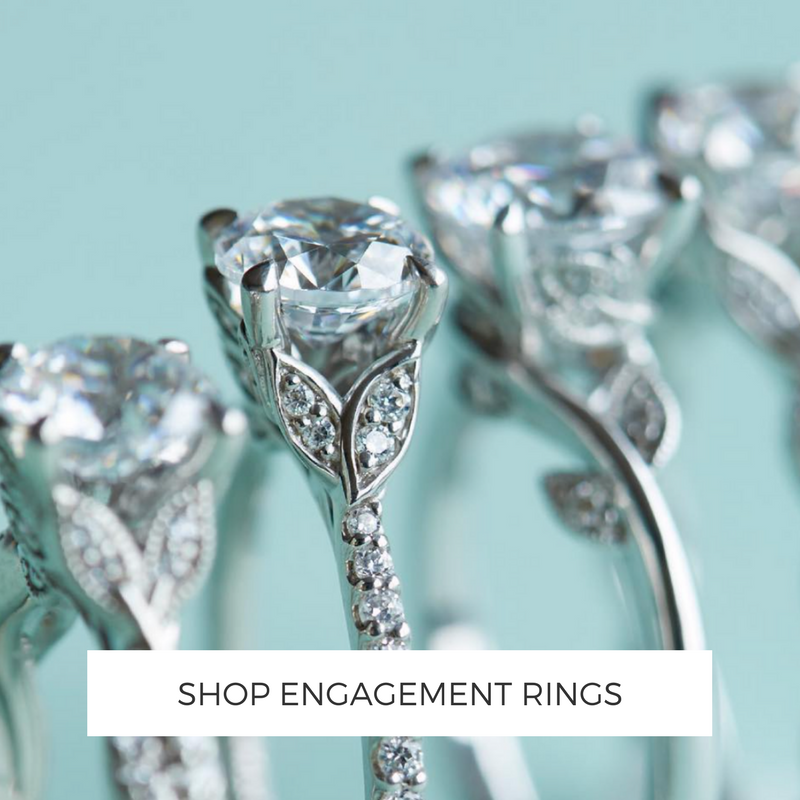 50% Off Pre-Owned Diamonds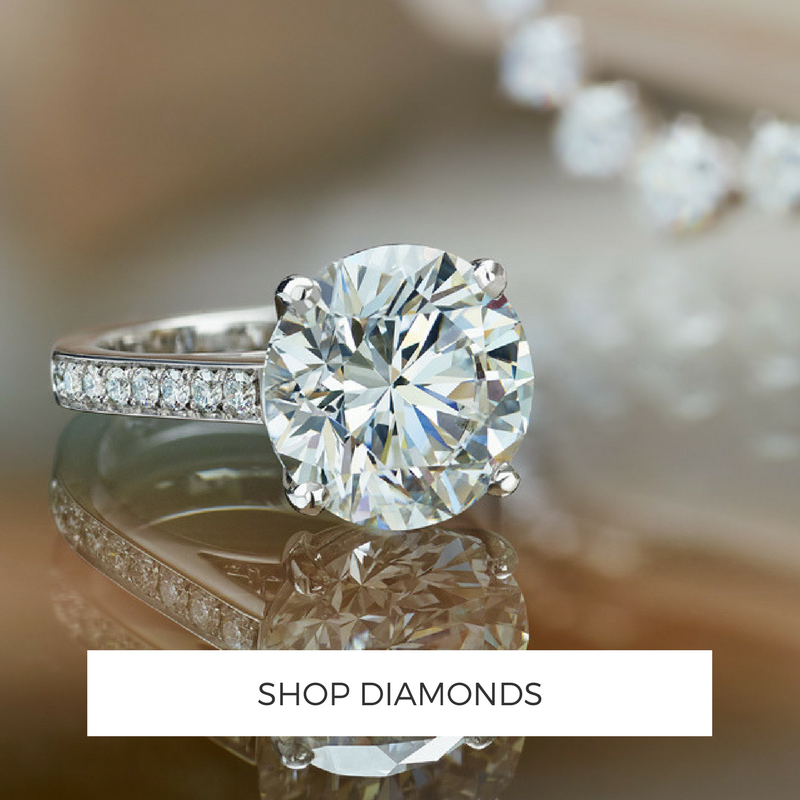 ---
Have a Question?
Let's Talk
---
*Offer for in-stock jewelry only & excludes Simon G, LaFonn jewelry, and some watches.