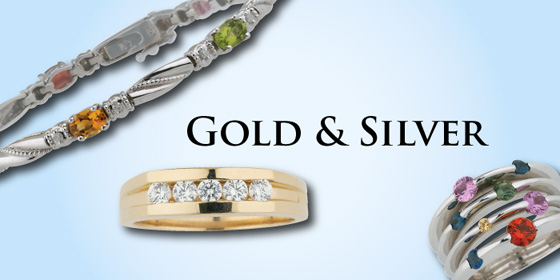 Gold & Silver Jewelry
At Jensen Jewelers we offer a wide selection of beautifully designed jewelry in both gold and silver metals. From rings to earrings to necklaces, in our expansive selection of jewelry you will find exactly what you are looking for.
It's not just white and yellow anymore. Have you ever tried on a shimmering chocolate gold necklace or a stunning rose gold chain to compliment the colors in your wardrobe?