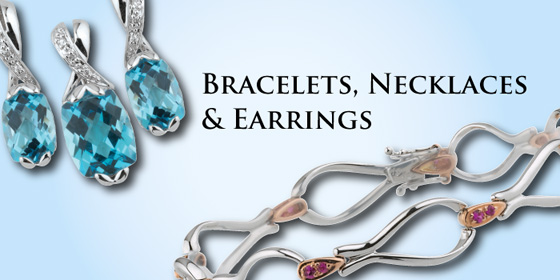 Bracelets, Necklaces & Earrings
We are proud to offer an extensive collection of bracelets, necklaces and earrings all onsite at our Hudsonville location.
Whether you are looking for gold or silver, our selection of chains, lockets, crosses, pearls or gemstones, hoop or drop earrings, bangles, cuffs, anklets or charm bracelets, is unmatched in West Michigan.
At Jensen Jewelers we maintain a cutting edge workshop and our certified goldsmith is able to work with you on any custom jewelry design.