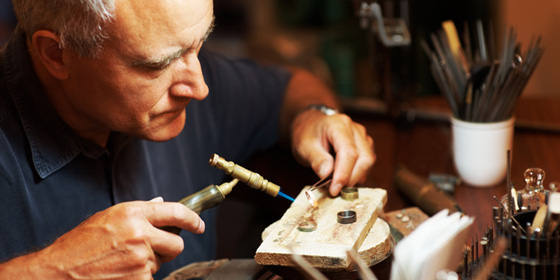 Grand Rapids' Diamond Experts
When choosing a diamond ring in Grand Rapids, it is important to choose a diamond shape that fits her taste and personality. At Jensen Jewelers we are proud to offer west Michigan's friendliest and most knowledgeable staff to assist you in selecting the perfect diamond.
At Jensen Jewelers we provide the highest quality of affordable diamonds to our customers, and most of our diamonds are being offered at 50% off retail.  We can offer such aggressive pricing since many of our diamonds are previously owned, supplied to us from our sister business, Jensen Estate Buyers.
You will be impressed with our personalized service, friendly and knowledgeable staff and our extremely low prices! We also have our own in-house GIA Graduate Gemologist; which in the world of gemology, is as good as it gets!